Heroin Detox: Understanding The Process & What To Expect
Heroin addiction is a devastating and often deadly condition. Fortunately, heroin detox can safely remove heroin from your system and prevent withdrawal side effects.
In this article, we'll discuss the importance of heroin detox in overcoming addiction. We'll also talk about who might benefit from heroin detox and why getting help from a professional is important.
Heroin Detox
Detoxing from heroin is a challenging process that can be very painful for people who try to quit independently. No matter how bad an addiction is, anyone can benefit from a safe and supportive detox program.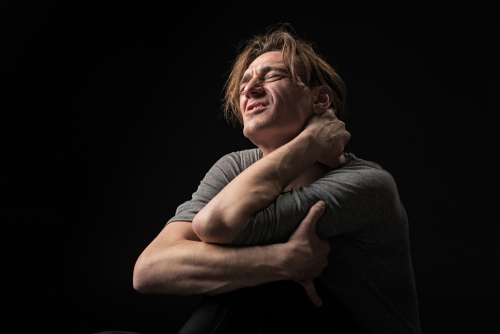 Heroin Withdrawal Symptoms
Detoxing from heroin can be challenging, but knowing what to expect can help people prepare. Here is the breakdown of withdrawal symptoms: physical and psychological.
Physical Symptoms
Sweating
Diarrhea
Insomnia
Rapid heartbeat
Sweating and chills
Flu-like symptoms
Nausea and vomiting
Muscle aches and pains
Increased blood pressure
Restlessness and agitation
Psychological Symptoms
Anxiety
Depression
Irritability
Mood swings
Intense drug cravings
Inability to concentrate
Paranoia and hallucinations
There are many ways to deal with drug detox's physical and mental effects. Remember that everyone's detox from heroin is different. The intensity of symptoms can change based on the person's experience with addiction and other factors.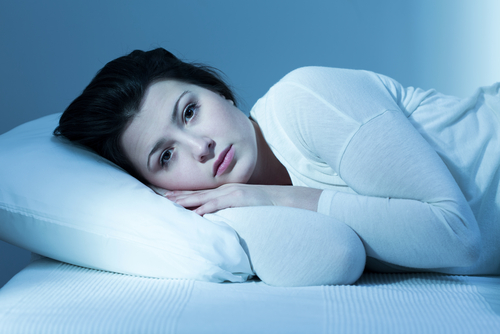 The Stages of Heroin Detox
Heroin detoxification usually has several stages that experts oversee to ensure the addict is safe and comfortable.
Assessment & Medical Supervision: Seeing a doctor for evaluation and monitoring is the first step in recovery. This involves thoroughly examining the patient's medical history, physical health, and past substance abuse.
Early Stage Detox: The second stage of detox, which typically begins a few hours after the last use of heroin, is characterized by a range of withdrawal symptoms that can vary in severity. These symptoms may include muscle aches, nausea, and difficulty sleeping. Fortunately, medication can be prescribed to alleviate these discomforts and help the patient manage their symptoms.
Peak Stage Detox: The third stage of detox, known as the peak stage, typically occurs between 24 to 48 hours after the last use of heroin. Some withdrawal symptoms may intensify during this stage, such as strong drug cravings, vomiting, and diarrhea.
Late Stage Detox: After the peak stage, the final stage of detox begins, which typically lasts a few days. During this stage, the patient's physical and mental health gradually improve as withdrawal symptoms subside.
Heroin Detox Timeline
The time it takes to detox from heroin depends on factors like how bad the addiction is, how long someone has been using it, and how healthy they are. Knowing the short-term and long-term effects of heroin detox can help people get ready for what could happen during the process.
Short-term Effects of Detox
The short-term consequences of heroin detox can begin within hours of the last use and last for several days. During this time, individuals may experience physical and psychological withdrawal signs. Medications may be specified to alleviate these signs and help individuals cope with the discomfort.
Long-term Effects of Detox
The long-term consequences of heroin detox can be positive and life-changing. People can start to feel better physically and mentally when they stop using drugs and deal with withdrawal effects. After detox, individuals may choose to continue with further treatment. It can be counseling or rehabilitation. These are important to manage the underlying reasons for addiction and prevent relapse.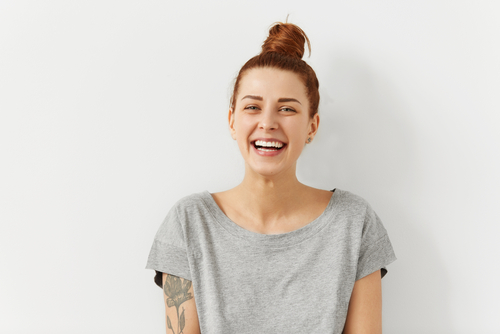 Heroin Detox Medications and Treatment
Heroin detox needs special care and medical direction to ensure it works and is safe. Different medicines and treatments can increase the chances of successful recovery.
Medications Used in Heroin Detox
Medications used in heroin detox can help decrease the intensity of withdrawal symptoms, making it more effortless to manage the detox process. These include:
Methadone: Methadone is a long-acting opioid agonist. It helps relieve withdrawal symptoms. It is administered orally and is often used as a substitute for heroin or other opioids during detox.
Naltrexone: Naltrexone is also an opioid antagonist. It blocks the effects of opioids and can help reduce cravings. It can be administered orally or via an injection.
Buprenorphine: Buprenorphine is a partial opioid agonist. It also helps lessen withdrawal symptoms and cravings. It can be administered sublingually or via an injection.
Behavioral Therapy in Heroin Detox
Behavior therapy is a key part of heroin detox. It helps deal with the mental parts of addiction. These include:
Cognitive-Behavioral Treatment: CBT helps people identify and change bad thought patterns and behaviors that lead to addiction.
Contingency Management: Contingency management is a therapy that uses prizes and incentives to get individuals to do good things, like staying away from drugs.
Motivational Interviewing: This type of therapy helps people find the drive to change their behavior and commit to recovery.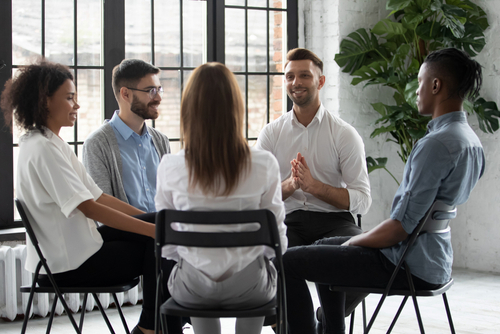 Benefits of Professional Detox
Professional detox offers several benefits over attempting to detox at home, including:
Medication Management: Professional detox can provide access to medications that can help manage withdrawal symptoms, improving the chances of successful detox.
Medical Supervision: Professional detox provides 24/7 medical supervision to ensure safety and comfort during detox.
Psychological Support: Professional detox offers access to behavioral therapy and other psychological support to address the underlying issues contributing to addiction.
Aftercare & Long-Term Recovery
Remember that detox alone does not guarantee long-term sobriety. To increase the chances of successful recovery, you need to have a plan for aftercare treatment. Aftercare is a term for the support and treatment services that come after the original drug rehab and help people stay clean.
Types of Aftercare Programs
There are two options for heroin detox treatment:
Inpatient Care: Inpatient treatment involves living at a treatment center for a while and getting intense therapy and support.
Outpatient Care: Outpatient treatment lets you go home after therapy sessions.
12-step programs are also a popular form of aftercare. These programs help you to get involved with groups of people who have been through similar experiences. Other aftercare choices include therapy that helps you change your thoughts and behaviors that lead to addiction and practices like yoga and meditation.
Long-Term Recovery Goals
Long-term rehab means learning how to deal with problems healthily and having people around who can help you stay sober and not use heroin again. This can include making goals and a plan for the future. It includes tasks like going to school or getting a job, fixing relationships, and doing sports and activities that are good for you.
Louisville Recovery Center Can Help
Whether you're battling an addiction or mental illness, Louisville Recovery Center is here to help. Our customized treatment programs are designed to meet your unique needs and help you overcome your challenges.
Choose from our intensive outpatient programs (IOP), full-time addiction treatment on campus, or aftercare services to find the right path for your recovery journey. At Louisville Recovery Center, everyone can recover and thrive. Don't struggle alone. Contact us today to start your journey toward a brighter future.