Mens Rehab Program in Louisville
at Louisville Recovery Center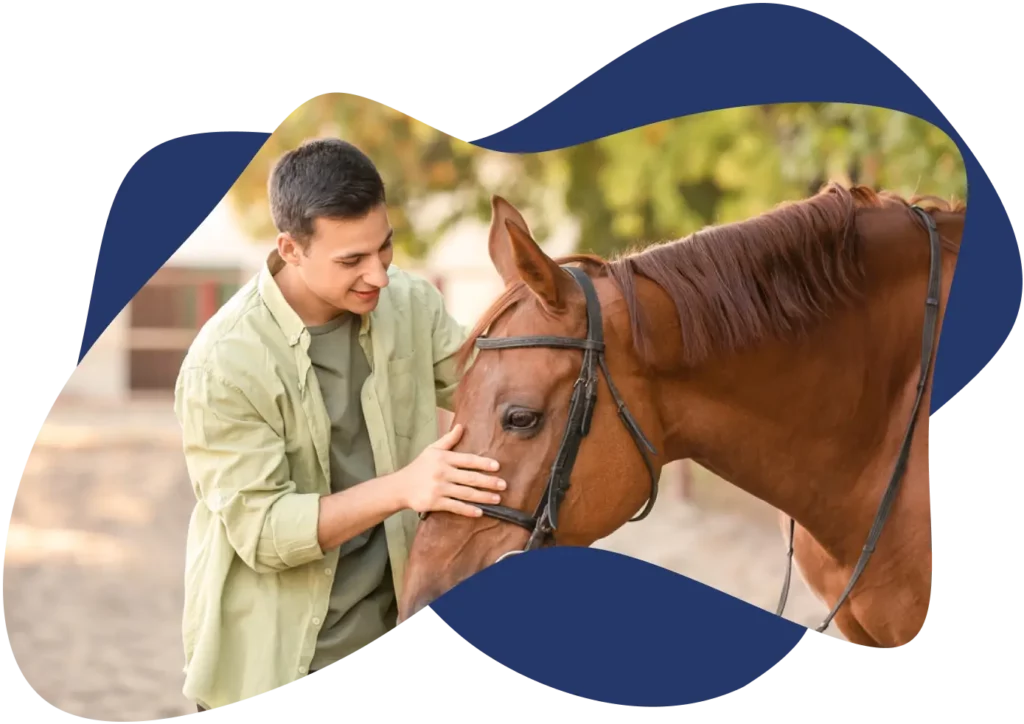 Our Louisville, Kentucky addiction treatment facility for men provides comprehensive, long-term drug rehabilitation to men seeking help for substance abuse. Our male campuses provide a safe, supervised, therapeutic environment for clients seeking sobriety.
At our center, men can receive the attention and care necessary to live a healthy, fulfilling life free of drugs or alcohol in a supportive community of other men. Addiction is difficult to overcome but, with the help of a structured program that includes group therapy, one-on-one counseling, and other activities that encourage self-reflection and healing, it can be done. Our men's rehab aims to promote brotherhood and emphasizes the shared goal of lifelong sobriety.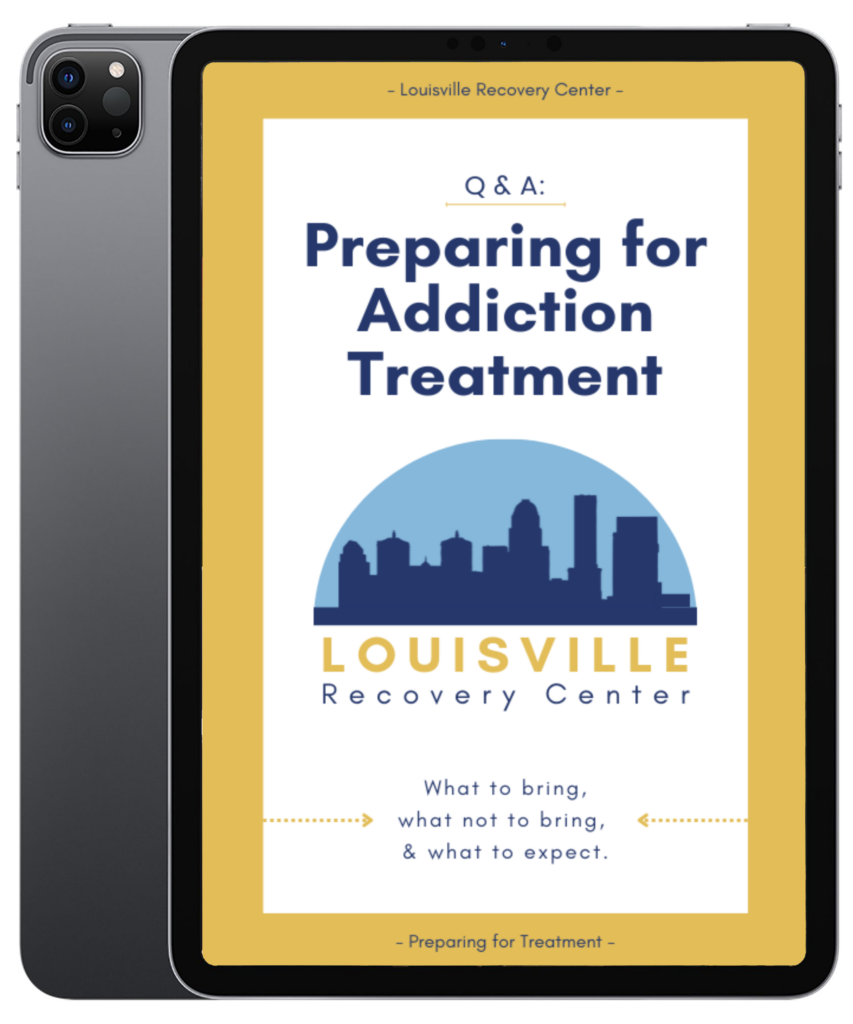 Fill Out This Quick Form To Download Our FREE Preparing For Treatment eBook eBook
The Importance of Men's Rehab
According to the National Institute on Drug Abuse, men are more likely than women to consume almost all types of illicit substances, and deaths resulting from illicit substance consumption are more likely to occur among men than among women. However, women are more likely to seek substance abuse treatment than men.
Before the 1970s, there was a lack of customization in addiction treatment and counseling, in part because men and women of all ages, backgrounds, and experiences received the same sorts of care. Addiction specialists and doctors have long realized that individuals experience addiction in different ways. Because of this, rehabs must offer therapies and counseling that are tailored to each individual's needs. While women are more likely to use a wider range of drugs and develop addictions more quickly, men are more likely to enter addiction treatment as a result of serious consequences first at a residential care level, take longer to acknowledge and seek medication treatment, use professional responsibilities as an excuse to avoid treatment, and use work as a barrier to treatment.
Additionally, men may have different barriers on their path to substance abuse treatment and recovery. Due to the fact that they are worried about how other people will view them, men may find it more difficult to open up. Furthermore, men may have difficulty due to concerns about how their friends, colleagues, and loved ones will view them if they seek treatment.
Benefits of Gender-Specific Rehab
Many men have difficulty expressing strong feelings, thoughts, and memories, whether in an individual or group setting. In the early stages of therapy, clients may feel as if they must live up to the expectations of the other people in the room.
Tailoring a drug or alcohol treatment program to each gender is highly beneficial, as men and women have different reasons for becoming addicted, and even respond differently to treatment. While women succeed in programs designed for them, men often have to address other issues such as anger management, father/son relations, and emotional detachment, which is why they often enter treatment later. This can affect the type of recovery therapy required. Some benefits of gender-specific rehab programs include:
Comfortability – Having other men in the same program can make men feel more relaxed and at ease. This can help them build a sense of trust and camaraderie with their fellow participants. Men will also feel more comfortable discussing personal issues such as sex, relationships, and their fears.
Acceptance – It's important to note that men are expected to keep their feelings to themselves in society. In an addiction treatment program geared towards men, removing this expectation allows for the focus to be on recovery and healing.
Few distractions – Having a gender-specific rehab allows for more focus and concentration, as well as reduces the possibility of romantic distractions.
Communication – When patients are only sharing with the same gender, talking about addiction can be more effective. A gender-specific treatment program allows clients to bond and communicate with each other more easily than a mixed-gender program.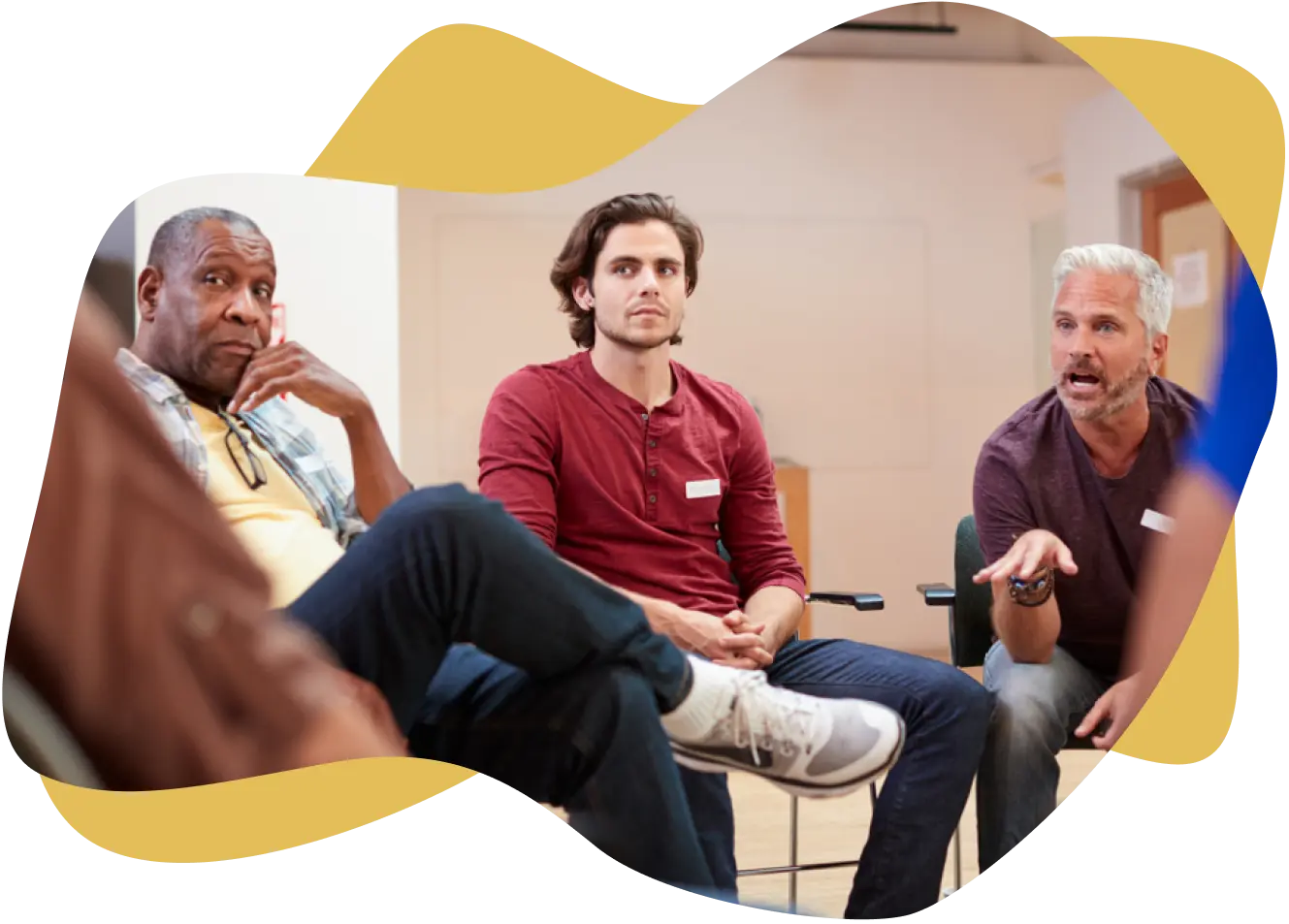 Men's Rehab at Louisville Recovery Center
The gender-specific treatment approach at Louisville Recovery Center is distinctive among other substance abuse treatment programs. Identifying the root cause of addiction is critical while in treatment and, while women struggle with different issues, men become addicted to drugs quicker than women. At Louisville Recovery Center, male clients are provided with a comprehensive substance abuse treatment program as well as a strong supportive network. Our approach is realistic and assists addicts in recovering as well as preparing them for real-life challenges. Clients are taught the vital coping skills that they may use in daily life as a result of our holistic therapy approach. Whether patients wish to identify triggers or prevent relapses, the therapeutic options at our center are effective and life-changing to promote a healthy and safe life. The following therapies and exercises are offered while in the men's rehab program:
Individual Therapy
Group Therapy
Family Therapy
Art Therapy
Equine Therapy
Adventure Therapy
Wilderness Therapy
Yoga
Breathwork
Guided Meditation
And much more…
All clients at Louisville Recovery Center, whether male or female, have access to our various addiction treatment programs. Our programs are grounded in holistic care and apply scientifically-backed treatment modalities that are effective in curing the whole individual-not just the addiction. These programs include:
Partial Hospitalization Program (PHP) – A full-time, intensive addiction treatment program that provides behavioral and holistic therapies, medical supervision, and co-occurring disorder treatment. This immersive treatment program is often the first step (after detox) of the rehab process.
Intensive-Outpatient Program (IOP) – This program is a less intensive, part-time treatment program that aims to assist individuals in re-entering daily life outside of rehab. The flexible scheduling allows clients to return to work, school, and family life while still continuing to receive help. Clients within the IOP must live in a sober living environment and meet program obligations.
Aftercare – Individuals who have completed some sort of drug or alcohol rehabilitation treatment are always eligible for aftercare. Clients who want to stay connected to the recovery community may continue to receive the services they received during treatment at Louisville Recovery Center. Aftercare services include dual diagnosis treatment, medication management, and group therapy, among others.
Louisville Recovery Center is Here for You
If you or a loved one is struggling with addiction and would benefit from a gender-specific treatment program, look no further. Louisville Recovery Center's men's rehab program is ideal for any male seeking quality treatment that is both effective and compassionate. Contact a specialist at our center today to learn more about this program or any of the other services we provide. You are not in this alone.