LGBTQ – Gender Affirming Care
at Louisville Recovery Center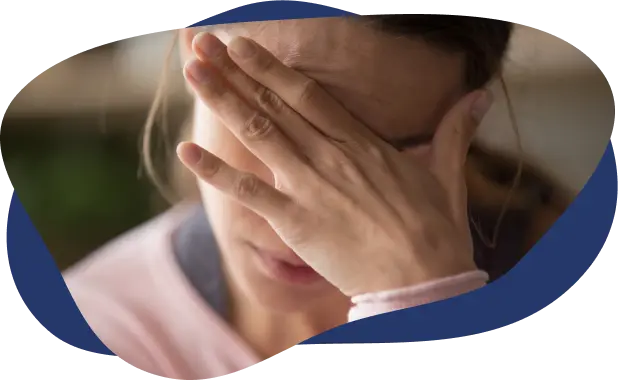 LGBTQ individuals face higher rates of substance abuse and mental health issues. Discrimination, bullying, isolation, and internalized homophobia often lead to depression, anxiety, and low self-esteem – creating a vulnerability to addiction. The trauma of coming out or not being accepted by family and friends may drive some to use drugs or alcohol to numb the pain.
For older LGBTQ adults, the risks are even greater as they face health issues and loss of life partners or friends. The good news is that recovery is absolutely possible with support, empathy, and treatment tailored to your unique needs.
At Louisville Recovery Center, we understand your journey and provide counseling for addiction as well as any underlying conditions fueling your substance use. You don't have to go through this alone.
At our Louisville recovery center, we understand the challenges faced by the LGBTQ community. We know that roughly 30% of LGBTQ individuals struggle with substance abuse, compared to only 9% of the general population.
The reasons for this discrepancy are complex. Many in the LGBTQ community turn to drugs or alcohol to cope with emotional abuse, hate crimes, loss of job or housing, or rejection from loved ones.
Our treatment programs are designed to help people recover from addiction while also addressing these underlying issues. We provide a safe, inclusive, and compassionate environment for people to heal and build a support system.
Through individual therapy and group support, people can find the acceptance and belonging that has long been missing. Our clients often say they finally feel free to be authentic during treatment and after. There is hope and healing and a community here to help.
LGBTQ and Addiction: Commonly Abused Substances
LGBTQ individuals, unfortunately, face higher risks of substance abuse and addiction. According to recent studies, LGBTQ people are more likely to use tobacco, alcohol, marijuana, opioids, and other drugs compared to the general population. If you identify as LGBTQ and are struggling with addiction, know that help and support are out there.
Tobacco
Many LGBTQ people use tobacco and e-cigarette products at higher rates. Nearly 1 in 5 LGB adults smoke cigarettes compared to about 1 in 7 heterosexual adults. LGBTQ youth are also more likely to start smoking at a younger age and become regular smokers. Tobacco use remains the leading preventable cause of death, so quitting is critical.
Alcohol
Alcohol is commonly used and misused in the LGBTQ community. Gay, lesbian, and bisexual teens are much more likely to start drinking at a younger age and develop alcohol use disorders as adults. Excessive drinking can negatively impact health, relationships, and quality of life. Moderation or quitting altogether is key.
Marijuana
Marijuana use has become more accepted, but it still carries risks. About 42% of LGBTQ adults reported using marijuana in the past year versus 19% of adults overall. While marijuana may be legal in some states, it can be addictive and lead to health and social issues, especially when used long-term or in high doses.
Opioids
Sadly, about 7% of LGBTQ adults misused prescription opioids or heroin in the past year compared to 4% of all adults. Opioid addiction is a nationwide crisis that does not discriminate based on gender or sexual orientation. Medication, therapy, and support groups can help overcome opioid addiction.
The bottom line is that substance abuse does not define you. Help is out there, so don't lose hope! Seek counseling and consider an LGBTQ-friendly treatment program. You deserve to live a happy, healthy life free from addiction. There are people and resources to help you on your journey to recovery.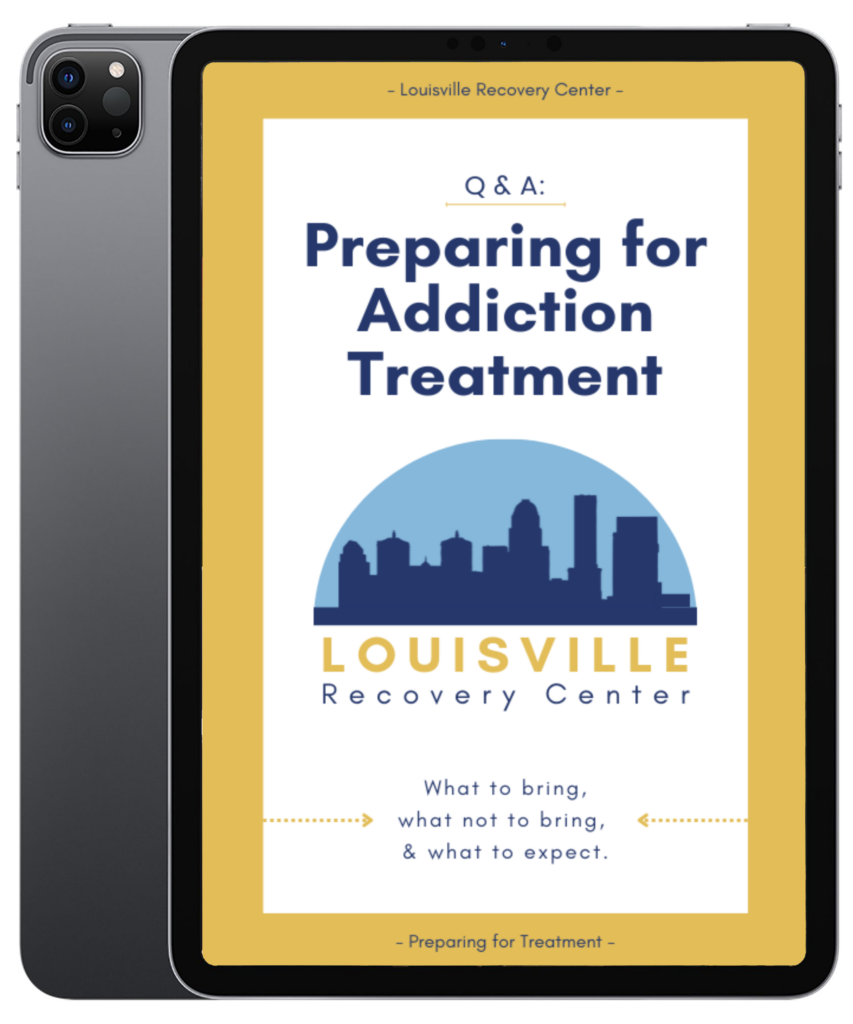 Fill Out This Quick Form To Download Our FREE Preparing For Treatment eBook eBook
Personalized for the LGBTQ Community is The Secret Sauce
The secret to success at the Louisville LGBTQ Substance Treatment Center is our personalized approach tailored to the LGBTQ community. The center acknowledges the complex challenges those who identify as LGBTQ face in overcoming addiction.
In addition to the difficulties all addicts experience, LGBTQ persons deal with significant stigma and trauma associated with their identity and circumstances. The center offers targeted support for issues specific to the LGBTQ community.
Our licensed professionals understand the roots of elevated addiction and overdose rates among this population. The center creates a safe space where people feel comfortable being their authentic selves as they work to build a foundation for long-term sobriety.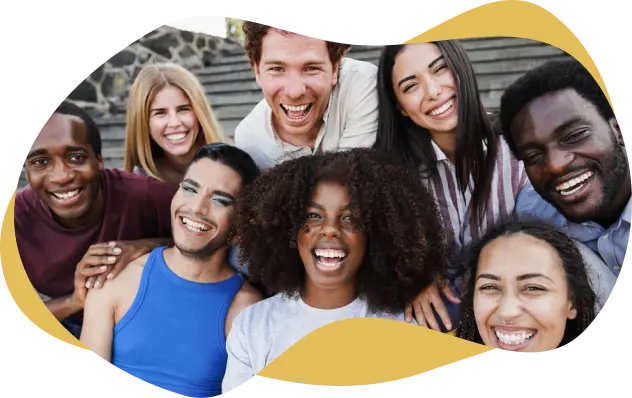 Benefits of an LGBTQ Drug and Alcohol Rehab ​
The benefits of seeking treatment at an LGBTQ-focused rehab center are many. At a specialized LGBTQ rehab, you will be in a safe space surrounded by people who understand your experiences. Staff are trained in LGBTQ-specific issues and sensitivities. You can focus on your recovery without fear of judgment or discrimination.
Therapy and treatment programs are customized to address issues specific to the LGBTQ community, like coming out, relationships, HIV/AIDS anxiety, and minority stress. Group sessions with others who share your experiences allow for deeper sharing and connection.
The connections formed with other clients and staff often continue as a source of support after treatment. A strong support system of people who understand you is key to maintaining long-term sobriety.
Our caring staff at our center recognizes everyone has special treatment needs and goals. We design tailored treatment programs based on in-depth assessments of your physical, emotional, and mental health needs. Our rehab environment and therapeutic models specifically address safety, comfort, and recovery for LGBTQ individuals.
Treatment programs are tailored to address issues specific to the LGBTQ community, such as discrimination, stigma, and minority stress. The treatment team utilizes guidelines from SAMHSA's LGBTQ-focused treatment models to provide comprehensive, evidence-based care.
The program is customized to your needs. Therapists understand the unique challenges of the LGBTQ experience and how to address substance use within that context. They can help you work through issues like:
Coming out and acceptance
Minority stress and anxiety
Relationship issues
Self-esteem and body image
You'll be in a welcoming place where your identity and experiences are affirmed. Surrounded by peers, you can support each other through the recovery journey. This inclusiveness and shared understanding foster a sense of community that aids healing.
Treatment Options Offered at Louisville Recovery Center
The Louisville Recovery Center offers several evidence-based treatment options for substance abuse and mental health issues common in the LGBTQ community.
Cognitive-Behavioral Therapy (CBT): CBT helps change negative thought and behavior patterns. Therapists teach coping strategies to manage stress and emotions better.
Dialectical Behavioral Therapy (DBT): DBT provides practical skills to regulate emotions, cope with stress, and build healthy relationships. Clients learn to balance acceptance of themselves with changing unhealthy behaviors.
Acceptance and Commitment Therapy (ACT): ACT helps clients embrace their emotions as natural reactions. By accepting feelings, clients can focus on meaningful life goals and values.
Interpersonal Therapy: Interpersonal therapy examines how relationships and life events affect mental health and substance abuse. Therapists help build coping strategies based on clients' unique situations and experiences.
Psychodynamic Therapy: Psychodynamic therapy explores how past experiences affect current behaviors, helping clients understand the root causes of addiction. Breathwork uses controlled breathing to release emotional and physical blocks, increasing self-awareness and coping skills.
Louisville Recovery Center's holistic approach addresses mental, physical, and spiritual health. Clients find inner peace through counseling, meditation, and art therapy. Nutrition and exercise programs provide balance. A compassionate environment helps LGBTQ persons feel accepted during this difficult journey.
Why Choose Us
Choosing an LGBTQ-friendly treatment center is crucial to your recovery. Our compassionate staff understands the unique challenges faced by the LGBTQ community and provides sensitive, personalized care.
We know lasting sobriety is only possible in a place where you feel fully supported. Our LGBTQ-inclusive program addresses addiction through a lens of understanding and acceptance. We help you build a strong foundation for recovery by focusing on self-acceptance and overcoming shame.
Our evidence-based treatment incorporates group and individual counseling and holistic therapies like art and music therapy. We offer medically assisted detox, residential or outpatient treatment, and continuing care.
We aim to give you the tools and community support to achieve lifelong wellness. You deserve to live free from addiction in a place where you can be your authentic self. We're here to help you on that journey.
At Louisville Recovery Center, we work with most major insurance providers to ensure that high quality & affordable treatment is available to all. Call us today at (502) 334-1140 to discuss your treatment options and next steps with our admissions team. You deserve to live free from addiction, and we're here to help make that possible.