Women's Rehab Program in Louisville
at Louisville Recovery Center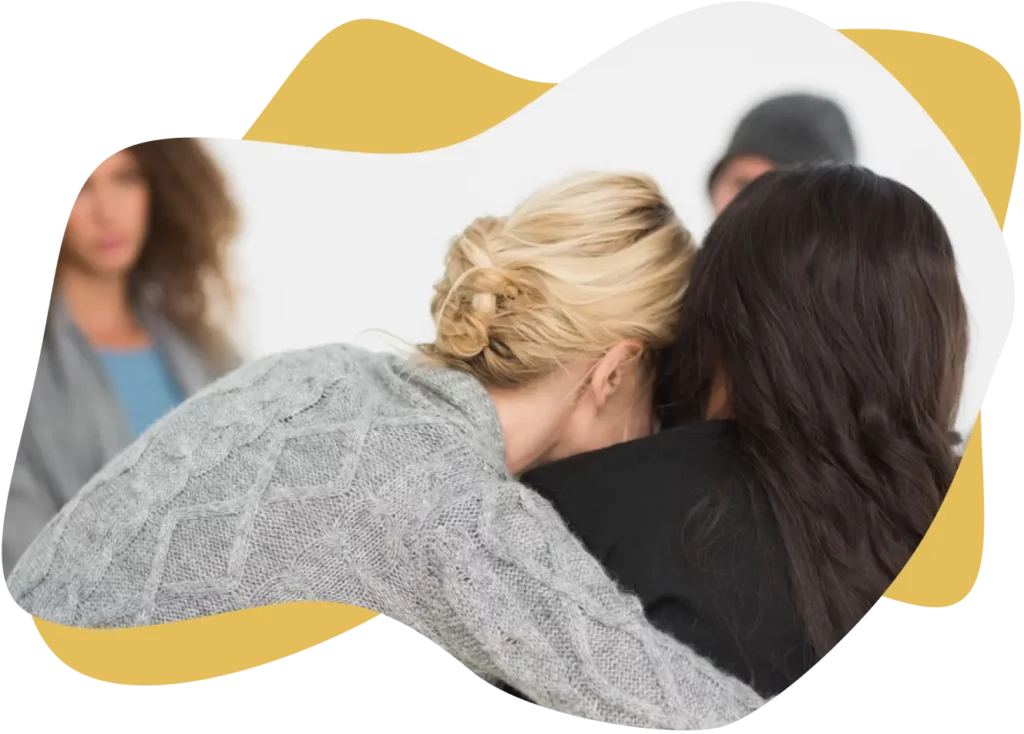 How addiction affects an individual varies across demographic lines, with gender being one of the most specific distinctions. As such, Louisville Recovery Center offers a women's rehab program targeted at the needs of women.
Because co-occurring addiction and mental disorders are most likely experienced by women, our women's rehab program offers a number of advantages, including dual-diagnosis treatment, enhanced comfort, and establishing long-term bonds with other women in recovery. To meet the demands of every client, Louisville recovery Center provides customized recovery programs in addition to women's rehab programs.
What is the Women's Rehab Program in Louisville?
Our Women's rehab program is a safe, full-time substance abuse treatment program for females. The integrated, gender-specific campuses in our program provide a supervised, therapeutic environment to all of our clients. We offer the highest quality care to women by creating a program just for them.
The rehabilitation staff is trained to recognize the unique problems faced by women in recovery such as domestic violence, sexual violence, and motherhood issues, and address them. The program includes many activities that help women process and deal with previous traumas and learn new abilities to help them adjust when they return to society. By promoting a sense of sisterhood, females in this program can work together towards their shared goal: lifelong recovery.
According to the National Institute on Alcohol Abuse and Alcoholism, women who develop substance abuse issues report higher severity, report more health-related problems and are less likely to seek addiction treatment than men. One of the main advantages of our women's rehab program is the chance for clients to immerse themselves in their healing and recovery process, free of the distractions and stresses of everyday life. Every step of the way, our clients are fully supported and assisted thanks to our round-the-clock staff and resources.
Our women's rehab program consists of various therapies, group activities, and holistic care. Every client is assessed by our treatment specialists to determine their individual needs and receives quality, effective treatment as a result. Our treatment programs are tailored to fit clients of all backgrounds, cultures, and abilities in order to provide the best care possible. The following are therapies offered as part of the women's rehab program:
Individual Therapy
Group Therapy
Trauma Therapy
Family Therapy
Art Therapy
Equine Therapy
Adventure Therapy
Yoga
Mindful Meditation
Breathwork
And more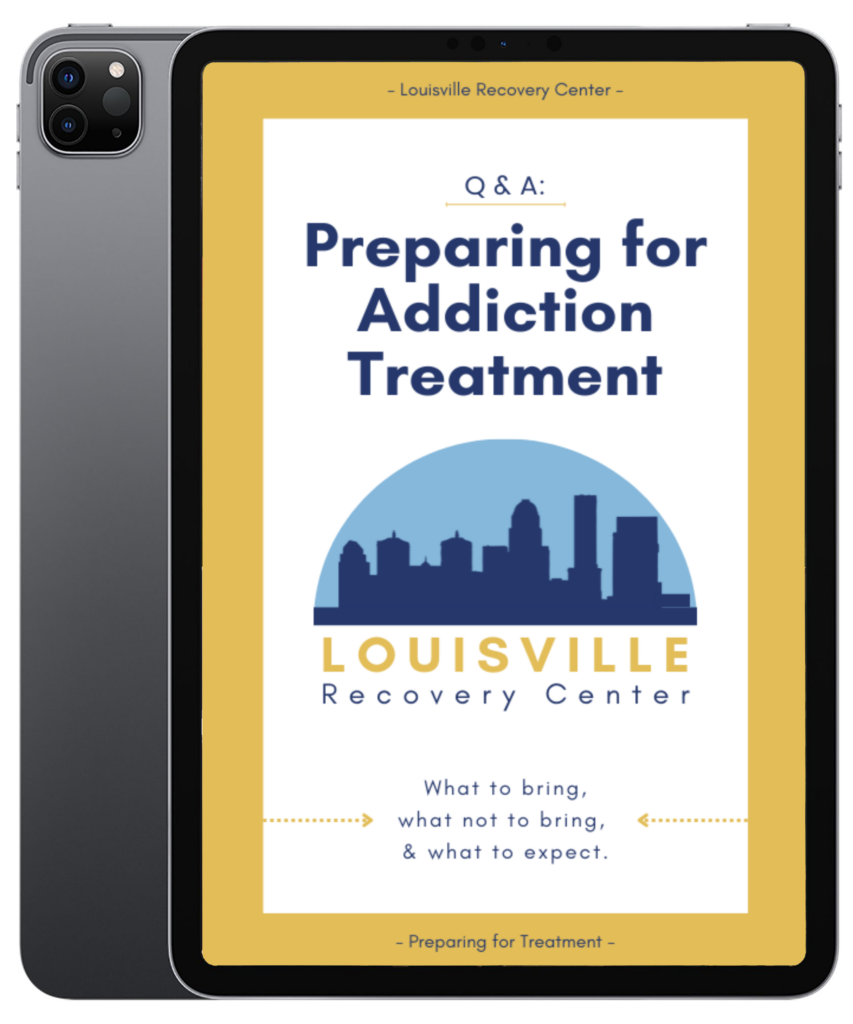 Fill Out This Quick Form To Download Our FREE Preparing For Treatment eBook eBook
Why is Gender-Specific Rehab Important for Women in Louisville?
The National Council on Alcoholism and Drug Addiction states that 4.5 million American women struggle with addiction, approximately 3.1 million women regularly use illegal drugs, and another 3.5 million are frequent misusers of prescription medicines.
Let's examine the distinctions between addicted men and women. When it comes to substance abuse disorders such as alcoholism or drug addiction, women tend to:
Become addicted faster
Experience co-occurring disorders more frequently
Encounter more stigma in regards to their addiction
Face more financial and family barriers in receiving treatment
Recovering women face various obstacles and difficulties that are distinct from those faced by men, according to research. In recovery, women typically have lower body weights and higher body-fat percentages than men, and their reproductive organs contain a lot of body fat. In order to treat women effectively, this physiological difference must be considered.
For example, because of the fact that their bodies store chemicals in their fatty cells and tissues for a longer time than men, alcohol and drugs have a greater impact on women. These differences cause women to develop substance abuse issues (SUDs) more rapidly than men. Another explanation for this phenomenon is that it takes them longer to completely metabolize and expel drugs. As a result, they have a higher rate of relapse.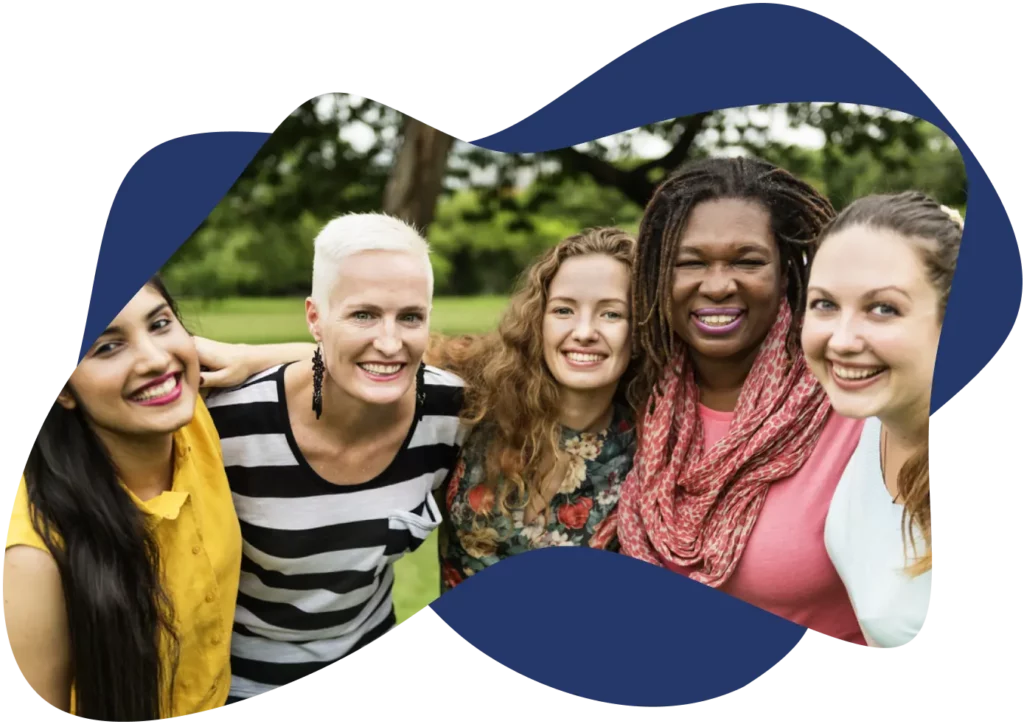 Benefits of Women's Rehab in Louisville
By removing the distraction of the opposite sex, gender-specific treatment programs help clients feel more comfortable discussing sensitive issues. In addition, men's and women's programs can help individuals build long-term relationships with their peers in a judgment-free, safe environment. Here are the many advantages of gender-specific treatment for addiction.
Specialized Treatment – Heavy binge drinking and marijuana use account for most male admissions to drug or alcohol treatment centers. Prescription abuse, particularly painkillers, is more common among women. Residential treatment or a 90-day program is required by more men, whereas fewer women require such programs.
Few Distractions – Being around a member of the opposite sex in rehab can be a distraction, creating mental, emotional, or physical sexual tension. It may distract patients in several ways, whether they become attracted to each other or are afraid to open up to each other. When this type of distraction is eliminated, some clients do better. They may prefer to meet people in a setting in which only men or women are present, rather than being distracted by the other gender.
Support – Having shared life experiences with others that they can relate to is a crucial component of a successful recovery. Everyone in the room is inspired to participate in therapy if they can relate to the experiences of others. Every person, whether male or female, faces unique barriers. Findings and thoughts are gained from others through listening or disclosing. A peer group that feels most supportive is where people typically find the answers.
Tackles Gender-Specific Issues – Individuals of both sexes have gender-specific problems that lead to addiction. These issues are best addressed and shared with people of the same gender since women are the only ones who truly understand the problems women face. For example, pregnant women, mothers, and those who have experienced trauma must deal with a wide range of complex emotions. Men, on the other hand, face a set of problems that women cannot understand. In gender-specific treatment, each gender addresses these issues.
Trust Louisville Recovery Center
If you or a loved one is struggling with addiction and would benefit from a gender-specific treatment program, look no further. Louisville Recovery Center's women's rehab program is ideal for any woman seeking quality treatment that is both effective and compassionate. Contact a specialist at our center today to learn more about this program or any of the other services we provide. You are not in this alone.