What's the Deal with Kentucky's New Narcan Vending Machines?
The state of Kentucky is gaining a lot of positive attention with the introduction of Narcan vending machines. Narcan is a lifesaving tool in the fight against opioid overdoses, and it is important for it to be readily available and accessible to those who may need it. The opioid epidemic is a serious public health crisis affecting communities across the country, and it is estimated that more than 130 people die every day from opioid-related overdoses.
The opioid epidemic has touched millions of lives, and it is crucial that those struggling with opioid addiction receive the proper treatment and support they need. By having Narcan on hand, we can increase the chances of surviving an opioid overdose and getting the individual the necessary help for addiction recovery.
This article will discuss Narcan, these up-and-coming vending machines, signs of an opioid overdose, and why treatment for opioid addiction is of the utmost importance.
What is Narcan?
Narcan is a brand name for the medication naloxone, which is a prescription drug used to rapidly reverse an opioid overdose. Naloxone works by rejecting the effects of opioids on the brain, which can quickly restore normal breathing in a person who has stopped breathing due to an overdose. Naloxone is an effective and safe medication that can be administered by trained individuals, including first responders, family members, and friends.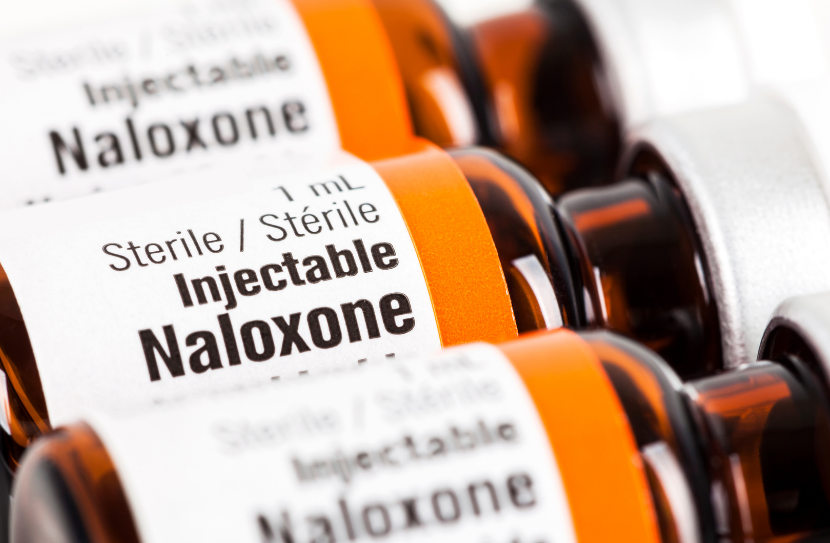 Narcan is available in various forms, including an injectable solution, a nasal spray, and an auto-injector. When used quickly in the event of an opioid overdose, Narcan can be life-saving and can prevent a potential fatal outcome. It is important to note that Narcan is not a cure for opioid addiction, but rather a tool to be used in emergency situations to prevent an overdose death. Individuals who have used Narcan should seek medical attention as soon as possible, as repeat doses may be necessary and the overdose may reoccur.
Narcan Vending Machines in Kentucky
To combat the ongoing opioid epidemic in Kentucky, free Narcan vending machines have been installed in select locations throughout the state. These vending machines dispense Narcan kits, which include two doses of the drug, to anyone who needs it.
According to the Kentucky Cabinet for Health and Family Services, the state saw 1,566 opioid-related overdose deaths in 2020. This staggering number highlights the urgent need for Narcan to be readily available to those who may need it. The free Narcan vending machines aim to increase access to this lifesaving drug and save lives in regions that have been severely impacted by the opioid epidemic.
Not only are these vending machines easy to use, but they are also completely anonymous. No identification or prescription is required to receive a Narcan kit from the vending machines. This means that anyone, regardless of their personal circumstances, can access Narcan in an emergency. The Narcan kits dispensed from these vending machines have been provided by the Kentucky Harm Reduction Coalition, a non-profit organization dedicated to reducing harm and promoting health in communities affected by drug use.
Since the implementation of these Narcan vending machines, there have been numerous reports of overdoses being successfully reversed with the help of Narcan. In one instance, a man was able to revive his friend who had overdosed on opioids, thanks to the Narcan kit he received from a vending machine. These stories are a testament to the impact that the free Narcan vending machines are having on communities in Kentucky.
Signs of Opioid Overdose
An opioid overdose can be a life-threatening emergency, and it is important to be aware of the signs and symptoms. Some common signs of an opioid overdose include:
Slow or shallow breathing
Extreme drowsiness
Unresponsiveness
Blue or gray skin, lips, or nails
Pinpoint pupils
Nausea and vomiting
Unconsciousness
If you suspect someone is having an opioid overdose, it is important to seek medical attention right away. Time is of the essence in an overdose situation, and prompt administration of Narcan or naloxone can be life-saving.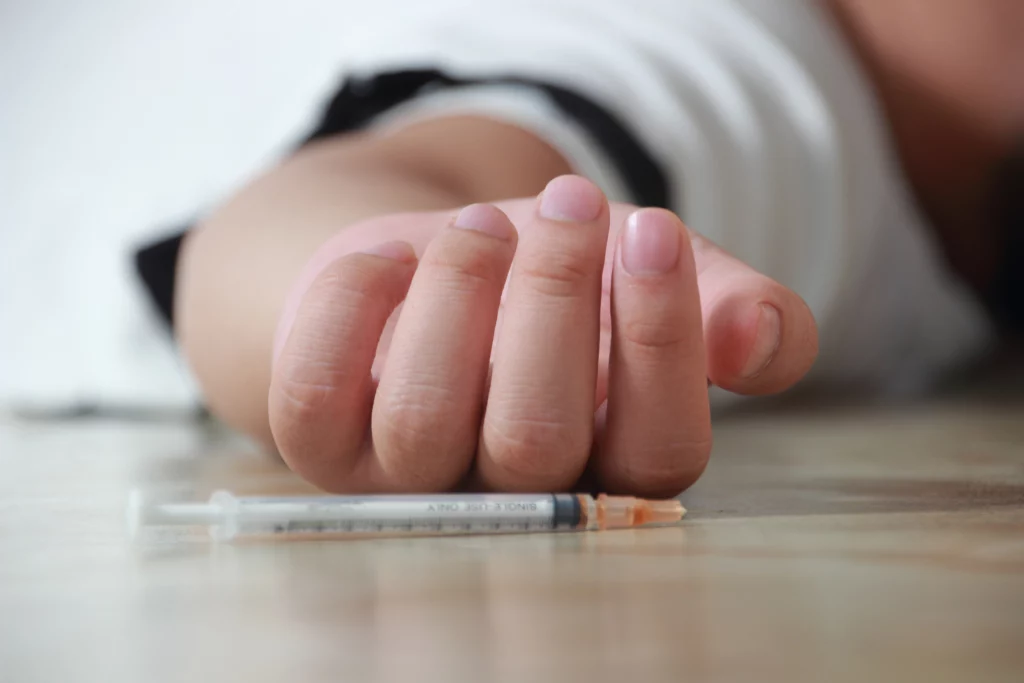 Why Treatment for Opioid Addiction is Crucial
Treatment for opioid addiction is crucial for several reasons. Opioid addiction is a chronic disease that affects the brain and behavior and without proper treatment, it can lead to severe consequences, including overdose and death. Treatment can help prevent future overdoses and related deaths as well as help individuals recover from the physical and mental effects of opioid use and improve their overall well-being. There are several types of treatment for opioid addiction, including the following:
Residential Treatment
Residential treatment involves living at a treatment center for a certain period of time, typically ranging from 30 to 90 days. During this time, individuals receive 24/7 support and participate in a structured program that includes therapy, group support, and other activities.
Partial Hospitalization Programs (PHP)
Partial hospitalization programs (PHP) provide intensive treatment during the day, but allow individuals to return home at night. This type of treatment is often a step down from residential treatment and can help individuals transition back into daily life while still receiving support.
Intensive Outpatient Programs (IOP)
Intensive outpatient programs (IOP) provide similar treatment to PHP but with less structure and less time commitment. Individuals attend treatment a few hours a day, several days a week, but are able to maintain their daily routines.
Outpatient Treatment
Outpatient treatment involves regularly scheduled therapy sessions or support groups, but does not require individuals to live at a treatment center. Outpatient treatment is often a step down from IOP and can be an option for individuals who have stabilized and need ongoing support.
Aftercare
Aftercare is a long-term component of treatment that provides continued support after an individual has completed a formal treatment program. This can include regular check-ins, ongoing therapy sessions, or participation in support groups.
Support Groups
Support groups provide a supportive community of individuals who have struggled with opioid addiction. These groups can be helpful in maintaining sobriety and providing a sense of accountability.
Sober Living Programs
Sober living programs provide a structured, drug-free environment for individuals who have completed treatment. Sober living programs can help individuals transition back into daily life while still receiving support and accountability.
Opioid Addiction Treatment in Louisville, Kentucky
As a leading addiction treatment center, Louisville Recovery Center recognizes the importance of proper treatment for opioid addiction. Our team of experts offers a full range of evidence-based treatment options, including residential treatment, partial hospitalization programs (PHP), intensive outpatient programs (IOP), outpatient treatment, aftercare, support groups, and sober living programs. Our goal is to provide individuals struggling with opioid addiction with the tools and support they need to achieve lasting recovery.
If you or someone you know is struggling with opioid addiction, we encourage you to reach out to us for help. Our admissions team is available 24/7 to answer any questions and guide you through the admissions process. At Louisville Recovery Center, we believe that recovery is possible and we are here to help. Call us today.