Non-12-Step Drug & Alcohol Rehab In Louisville, Kentucky
Non-12-step rehab is a unique addiction treatment program and does not follow the traditional 12-step approach used by Alcoholics Anonymous and similar organizations. Instead, non-12-step rehab programs offer an individualized and holistic approach to substance abuse treatment. This form of therapy considers each patient's needs and acknowledges that addiction involves psychological, emotional, and spiritual components in addition to behavioral or physical issues.
The benefits of non-12-step rehab programs include higher success rates, comprehensive perspectives, and a greater emphasis on treating addiction rather than just addressing the symptoms. These programs also offer a wider range of treatment modalities, including yoga, mindfulness, cognitive behavioral therapy, and holistic therapies.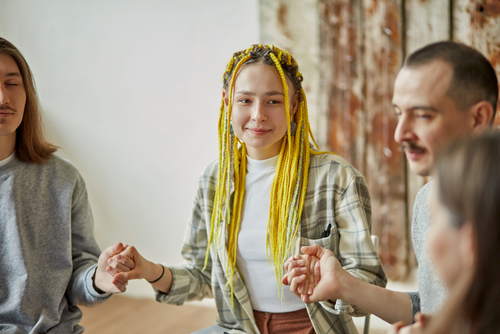 Non-12-Step Rehab
A non-12-step rehab program takes a holistic approach to addiction treatment and is tailored to each patient's specific needs to handle addiction's root causes and teach them skills to achieve long-lasting changes in their lives.
The treatment approach at a non-12-step treatment center is based around the individual, focusing on evidence-based therapies and holistic treatments that can help patients address addiction from various angles. Some of these therapies include:
· Dialectical behavior therapy (DBT)
· Cognitive-behavioral therapy (CBT)
· Motivational interviewing
· Trauma-focused therapies
· Mindfulness-based stress reduction
These therapies help patients understand their drug abuse or alcohol addiction, address negative thought patterns, and identify triggers and traumatic experiences. In addition to these traditional therapies, non-12-step rehab offers a range of holistic treatments, helping patients reduce stress, improve physical health, and promote a sense of calm and well-being.
Non-12-Step Rehab's Critical Role
This program concentrates on two main factors that lead to long-term recovery:
1. Addressing the physical and emotional effects of addiction.
2. Enhancing the individual's determination, self-respect, and confidence to live a successful life.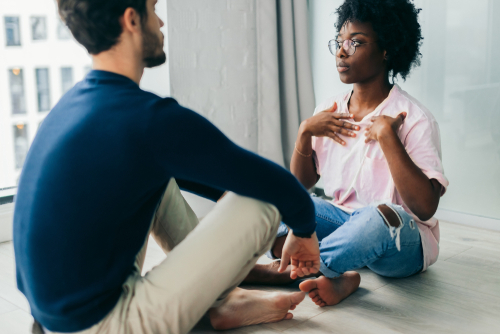 Advantages Of Non-12-Step Rehab
Non-12-step rehab programs have become a popular alternative to traditional 12-step programs in recent years. The following are a few benefits of selecting a non-12-step treatment program:
Self-Discovery & Empowerment: Non-12-step treatment programs strongly emphasize encouraging patients to take charge of their lives and make healthy changes. Patients benefit from this by developing a sense of self-worth, finding new hobbies, and developing passions.
Non-Religious Approach: While traditional 12-step rehab programs are based on spiritual principles and may include references to a higher power, non-12-step rehab programs do not have a religious or spiritual component. This makes them more appealing to patients who do not feel comfortable with a religious approach to treatment.
Comprehensive Treatment Options: Non-12-step rehab programs offer more treatment options than traditional 12-step programs. In addition to therapy and counseling, non-12-step rehab programs may incorporate holistic treatments like yoga, meditation, and acupuncture. This can help patients to address their addiction from a more comprehensive and mindful perspective.
Individualized Treatment Approach: Non-12-step rehab programs take a more individualized approach to treatment, focusing on each patient's unique needs. This can ensure that patients get the attention they require to address the root reasons for their addiction and lay the groundwork for long-term addiction recovery.
Lower the Chance of Relapse: Patients can make significant changes in their life and keep long-term sobriety by addressing the root causes of addiction, such as trauma or mental health disorders. Patients won't feel pressured and are encouraged to follow a flexible and adaptable approach.
12-Step Rehab Vs. Non-12-Step Rehab
Compared to traditional 12-step programs, non-12-step rehab programs offer several key advantages. While both types of programs aim to help patients overcome addiction, non-12-step programs provide a more personalized and comprehensive approach to treatment.
Research has also shown that non-12-step rehab programs can be highly effective. These are the best alternatives to alcoholics anonymous and 12-step programs. Additionally, non-12-step programs do not have a religious component, which can be a turnoff for some patients.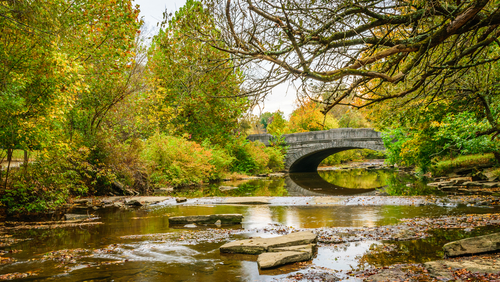 Non-12-Step Rehab In Louisville, Kentucky
Recovery success may largely depend on where a person receives their addiction therapy. Louisville, KY, is ideal for non-12-step rehab programs and residential treatment centers.
Attractions & Activities: Louisville is known for its vibrant cultural scene, with numerous museums, theaters, and art galleries. The city is also home to the famous Kentucky Derby, Churchill Downs racetrack, and Kentucky Derby Museum. Outdoor enthusiasts will appreciate Louisville's many parks and green spaces, including Cherokee Park and Louisville Waterfront Park.
Access to Quality Healthcare: Louisville is home to several top-notch healthcare facilities. Patients needing medical attention or emergency services can feel secure knowing Louisville will provide top-notch care.
Community & Support: One of the key benefits of attending rehab in Louisville is the strong community and support system that exists in the city. Many support groups and drug rehab centers, including Louisville Recovery Center, are available for those in need. Patients can feel a sense of community and connection by attending group therapy sessions and participating in group activities.
Cost of Living: Compared to other locations, Louisville has a relatively lower cost of residence, making it an accessible choice for people looking for intensive outpatient program partial hospitalization.
Louisville Recovery Center's Addiction Treatment Program
Louisville Recovery Center is here to help. Our recovery program offers non-12-step rehab programs, medication-assisted treatments, and more to individuals with substance use disorders and co-occurring disorders. We designed our flexible and adaptable treatment services based on you or your loved one's needs. We tackle addiction's root causes with the highest levels of care, using a range of evidence-based therapies, including CBT, DBT, and more.