Top 10 Sober Activities in Louisville, Kentucky
Having sober activities in Louisville is essential as they offer enjoyment and satisfaction but without the undesirable effects that can be brought about by substance abuse. Taking part in sober activities can lower the chances of relapse and boost overall physical and mental well-being. These activities can help to better mental health, enhance physical health, foster positive connections, and support personal development.
Continue reading to learn all about the many fun, sober activities that Louisville, Kentucky has to offer! And, as always, contact the professionals at Louisville Recovery Center if you are struggling with substance abuse.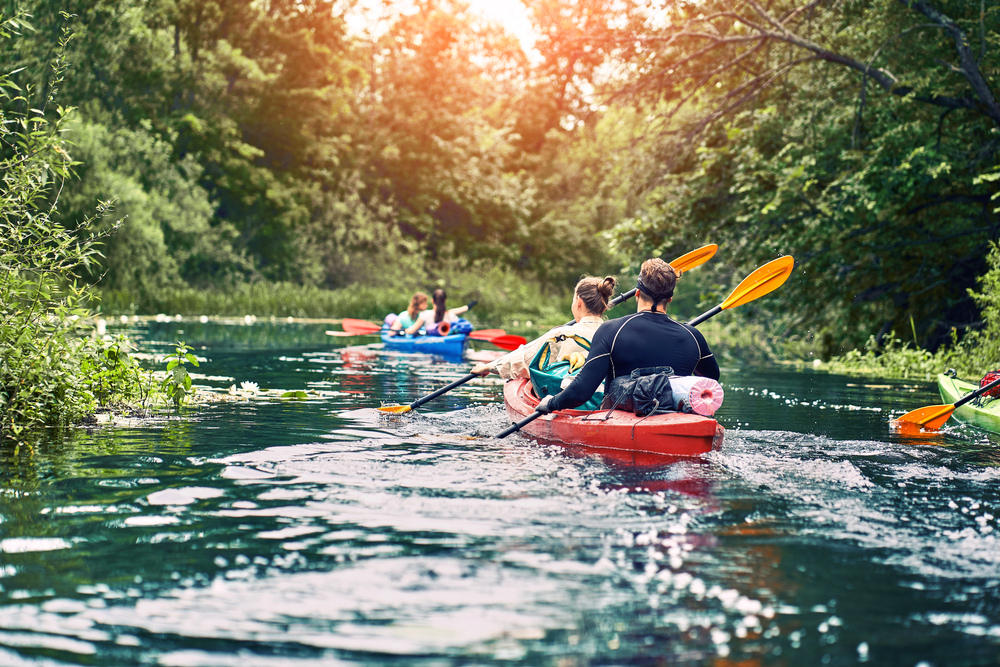 Sober Activities in Louisville, Kentucky
This compilation of sober activities covers a variety of possibilities, from those that can be enjoyed in solitude to those that would be fitting for a group of young people, and even a few that are perfect for someone in recovery and their family to enjoy together. Here are the top 10:
1. Visit a Museum
Louisville is home to many wonderful museums. For those who are passionate about history, the Frazier History Museum and the Roots 101 African American Museum are must-sees located on Museum Row (or Main Street). Architecture aficionados should visit the Conrad-Caldwell House Museum in Old Louisville.
Sports fanatics will appreciate the Louisville Slugger Museum & Factory and the Muhammad Ali Center, while science lovers should take a trip to the Kentucky Science Center downtown. The 21c Louisville Museum, Speed Art Museum, Carnegie Center for Art and History, and the National Corvette Museum in Bowling Green will satisfy those who appreciate art and culture.
2. Go Out to Eat
Any food lover knows that going to Louisville implies one thing: classic Southern cooking. The city has countless spots to get mouthwatering biscuits, smoked meats, battered catfish, fried chicken livers, chicken fried steak, and melting-in-the-mouth ham hock, but here are some of the best.
Firstly, head to Shirley Mae's Cafe in Smoketown, a vintage juke joint with a queue of people waiting for its Southern Fried Chicken Wings, Chitterlings, Pork Chops, creamy Banana Pudding, and an unbeatable Baked Chick'n & Country Cornbread Dress'n, served only on Sundays. If the dining room is open, remember to stay and chat with the regulars, while admiring the memorabilia devoted to Salute to Black Jockeys, Inc., an important association created by the late Ms. Shirley Mae.
3. Catch a Ballgame
Taking a break on a bright summer day at the Louisville Slugger Field is a wonderful experience. It is budget-friendly and located close to downtown. Furthermore, the stadium is situated next to the famous Against the Grain's Barbecue joint. It was constructed in 2000 and has sufficient space for visitors to relax, along with a few entertaining activities and photo-ops. The Louisville Bats, an affiliate of the Cincinnati Reds, plays here (hence the name). Special promotions are organized during the season, such as Dog Days, where people are encouraged to bring along their canine companions, and the proceeds are donated to the Kentucky Humane Society.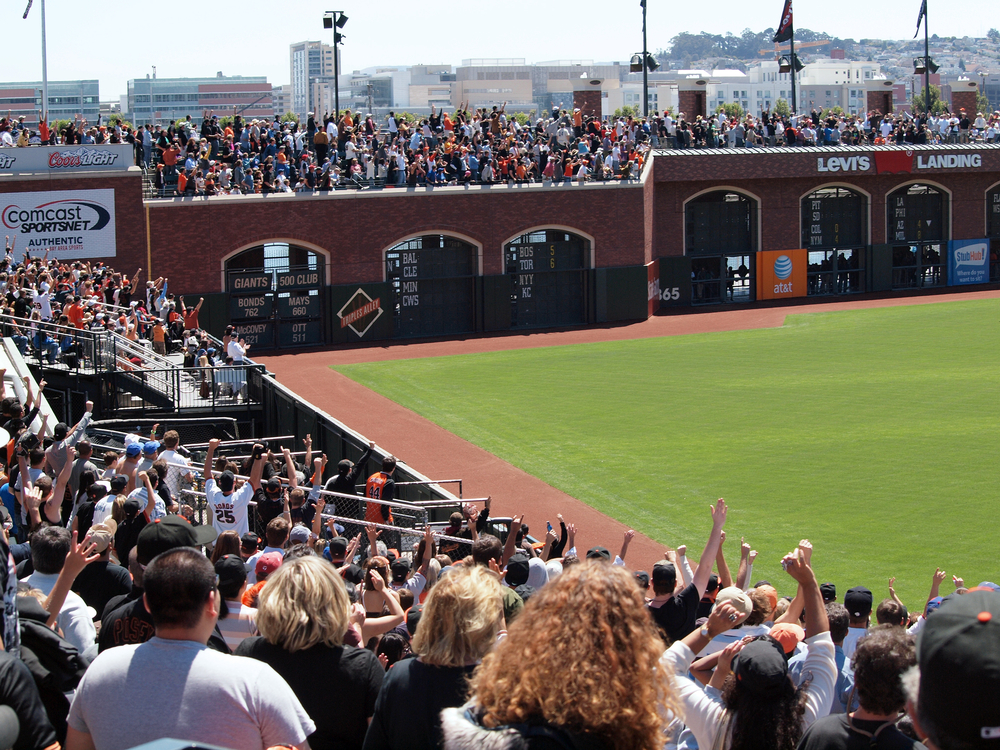 4. Visit a Sober Bar
Establishments known as sober bars are an excellent option for individuals recovering from substance abuse. They also present a fun and inviting atmosphere for people seeking to socialize and have a good time without the presence of alcohol. To make the experience even more enjoyable, many sober bars feature live music, different games, and other forms of entertainment.
An example is The Cuffed Monkey in Owensboro, Kentucky, which only sells non-alcoholic drinks. This place provides an ideal setting for those on a recovery journey, offering activities such as pool, darts, and simply spending time with fellow non-users of substances. AA meetings are also held at the bar, which serves as a source of strength and encouragement for those who attend.
5. Explore the Outdoors
Now that you are in the process of healing, you can take advantage of the free time and energy you have to explore the amazing outdoor spots in the state of Kentucky. A day out on the water or a hike will make you feel better and help you to avoid any cravings.
Ask a few of your sober buddies to come with you and you are certain to have a great time and lots of laughs. You don't need to purchase a canoe or kayak as you can rent one so you can save money. A few of the top spots to canoe, kayak, and hike in Kentucky are the Rocky Bridge Trail which has a natural water slide, Floyd's Fork, and Mammoth Cave National Park.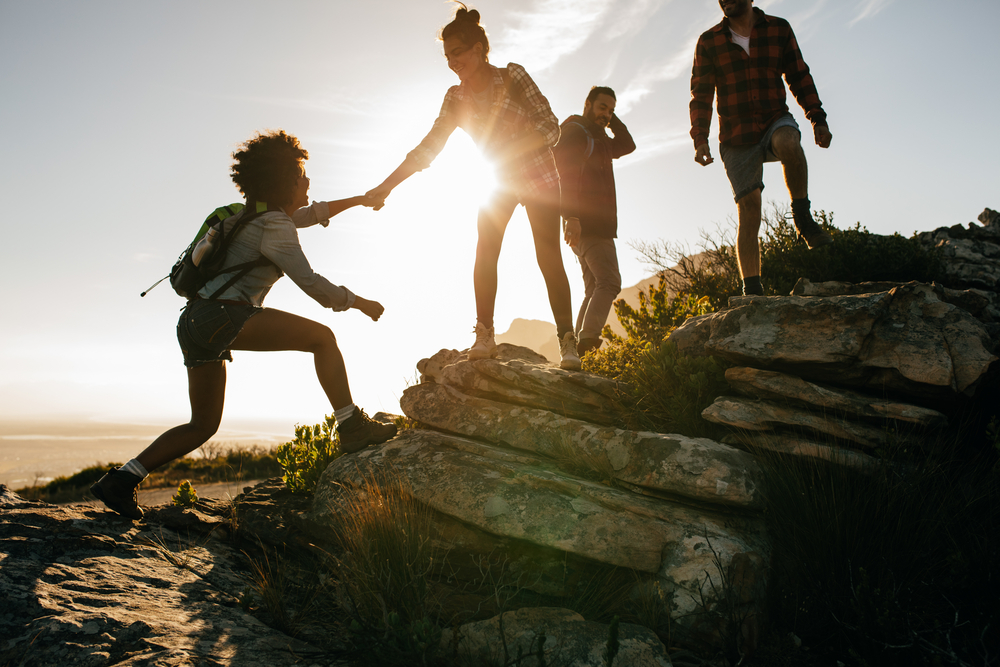 6. Go Rock Climbing
If you're looking for rock climbing in Louisville, Kentucky, there are plenty of options. One of the most well-known is the Louisville Bouldering Club, an indoor climbing gym that has something for everyone. They have classes and training programs if you want to hone your skills.
There's also The Cliffs at Walnut Creek, an outdoor spot that has a range of routes from simple to challenging, plus a designated bouldering area. For those willing to venture further, there are other outdoor climbing spots nearby, like the highly-regarded Red River Gorge.
7. Explore Cherokee Park
Located in the heart of Louisville, Kentucky, Cherokee Park is a public park that occupies an area of 429 acres. It provides a range of recreational activities such as trekking, biking, golfing, playing tennis, and a playground. Moreover, there is a scenic loop drive and several attractive ponds and streams. This park is a favorite among locals and visitors, alike and is an ideal destination for an outdoor leisurely day.
8. Visit Churchill Downs
Churchill Downs is famed for hosting the Kentucky Derby, a well-known horse race that takes place on the first Saturday in May. During the period from April to November, the racetrack is open for live horse racing and the Derby is its main event. Patrons can view the races from the stands or upgrade to their own box or a reserved seat in the clubhouse.
Tours are available of the track, paddock, and grandstand, with visitors being able to find out about the history of the venue, observe the horses, and go to the Kentucky Derby Museum which is on the premises. All in all, spending a day at Churchill Downs is a fun and thrilling way to experience the rush of horse racing and the past of this distinguished track.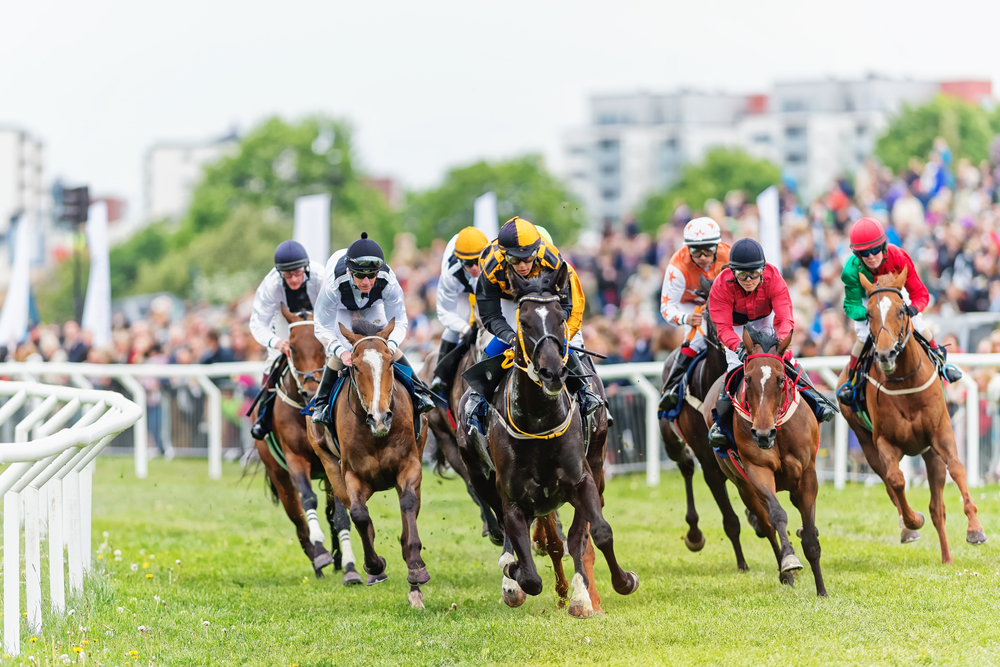 9. Go To The Zoo
The Louisville Zoo is a popular spot in Louisville, Kentucky, and it is a great destination for families and animal enthusiasts. It is home to over 1,500 species of creatures from all over the globe, such as gorillas, elephants, lions, and polar bears. Additionally, it has a number of interactive displays, including the Gorilla Forest, the Glacier Run polar bear habitat, and the African Savanna.
Visiting the Louisville Zoo can be an enjoyable and informative experience for people of all ages, and it is possible to spend the day discovering the various displays and learning about the animals and their habitats. The zoo also has various educational programs, including supervised tours and behind-the-scenes experiences. Besides the animal exhibits, the Louisville Zoo has a broad range of amenities and activities for visitors to enjoy, including eateries, gift shops, and a playground for children.
10. Visit the Louisville Mega Cavern
The Louisville Mega Cavern is an artificial underground cave in Louisville, Kentucky, fashioned from limestone extraction. It is now a popular tourist spot offering an array of activities and adventures. Spending a day at the Louisville Mega Cavern could include touring the subterranean passages, which offer a unique panorama of the region's geology. The tour brings people through the cavernous area that was previously a quarry and includes interactive displays and exhibits explaining the cavern's history and science.
In addition to the tour, Louisville Mega Cavern also provides a variety of other diversions like zip lining, rope courses, and trampolining. These escapades allow visitors to experience the cavern from a different angle while providing an enjoyable and thrilling physical challenge. There are additionally various special events that take place at the Louisville Mega Cavern all year round, like holiday lights and concerts.
Addiction and Recovery Assistance in Louisville, Kentucky
It is our hope that this list will provide you with some sober activities to keep yourself busy and to make your life more interesting. If you can, encourage other people in recovery to join you when you go out. When it comes to budgeting, remember just how much you used to spend while you were in the midst of substance misuse. The cost of engaging in sober activities is certainly worth it in comparison to the money spent on drugs and alcohol.
Louisville Recovery Center offers assistance to people dealing with substance abuse. Treatment is a must for a range of purposes, such as informing individuals of their reliance on drugs, helping them cease their use in a secure way, finding the source of the addiction, and educating them on how to form better coping skills, stress control, and techniques to remain sober. Treatment is obtainable in a selection of settings and intensities of care, dependent on the person's individual requirements and issues.
If there is somebody in the Louisville area who needs help with addiction or substance abuse issues, the Louisville Recovery Center is available to offer support. Our team has all the necessary resources to assist those in need and we would love to hear from you. Get in touch with us today!