Intervention In Louisville
at Louisville Recovery Center
It can be difficult to assist a loved one with any type of substance use disorder. Sometimes, a direct, heart-to-heart conversation can encourage someone struggling with addiction to seek help. However, people with addiction typically have a difficult time seeing and acknowledging that there is a problem. A more focused method is frequently necessary. With addiction, you may need to collaborate with other people and take action through an official intervention.
When an addict is unwilling to seek treatment, our professional interventionists at Louisville Recovery Center can provide the help families need. Our treatment centers offer intervention services in addition to a variety of proven treatment programs.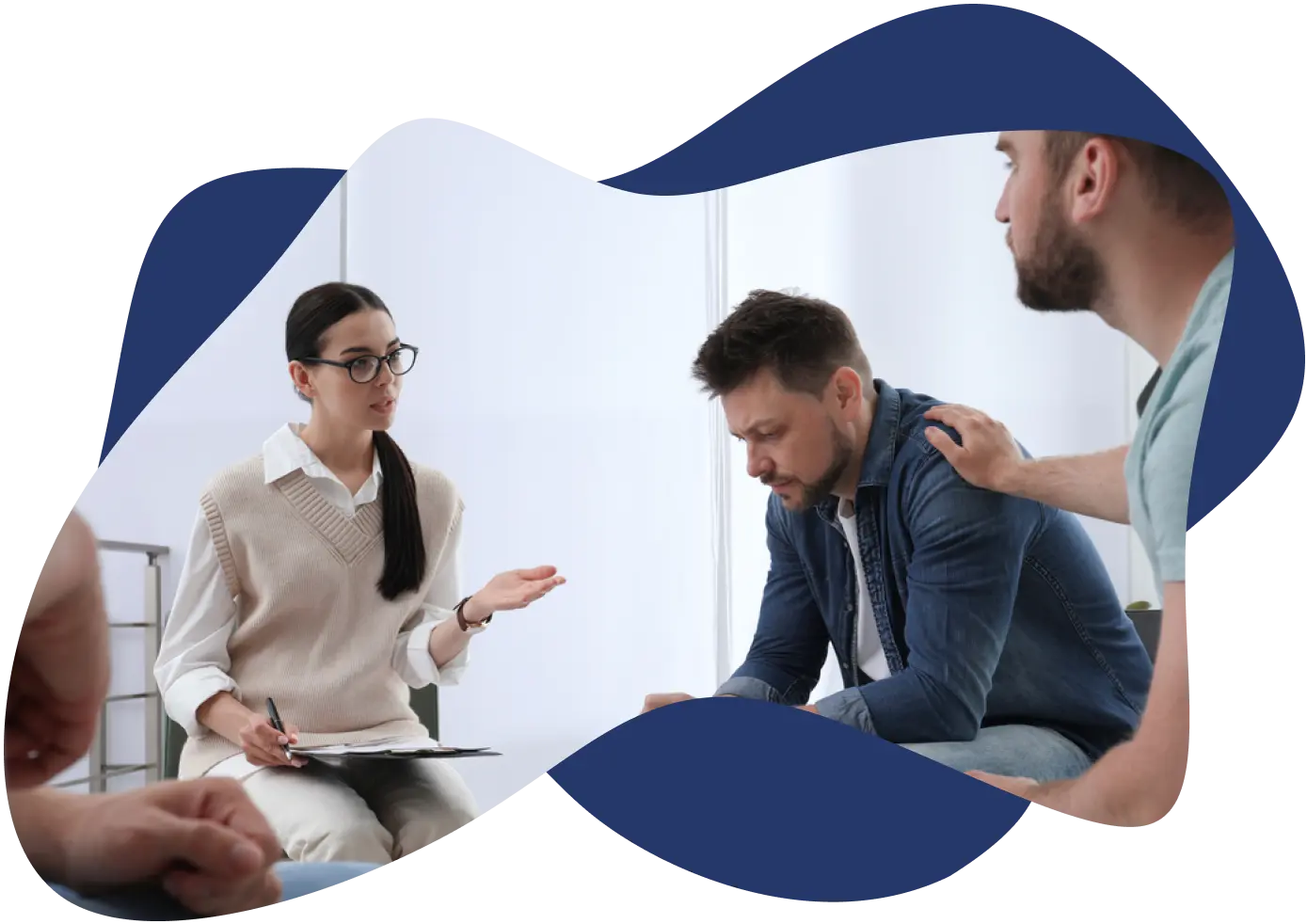 What is an Intervention in Louisville?
Family and friends often stage an intervention when an addict's life appears to be careening out of control, they want to assist, and they want to end their own enabling behavior. An intervention may be organized by a medical professional or addiction specialist in conjunction with family members and friends, or it may be directed by an interventionist.
During an intervention, those who care about an individual with an addiction gather to inform them about the destructive effects of their drug abuse and encourage them to seek treatment. The individual's addiction and its consequences for their loved ones are described in detail during the intervention, a preplanned treatment program is provided, and its steps, goals, and guidelines are specified. Each person's role in the event that the addicted individual refuses treatment is also stated.
Is an Intervention Right for Any Addiction?
Interventions can be held to confront an addiction of any kind. They can encourage someone to seek treatment for alcohol or drug dependency, compulsive eating, or other self-destructive behaviors. The addicted individual's unique circumstances will be taken into account by an addiction professional, who will suggest the best approach and help guide you in choosing the right treatment and follow-up plan.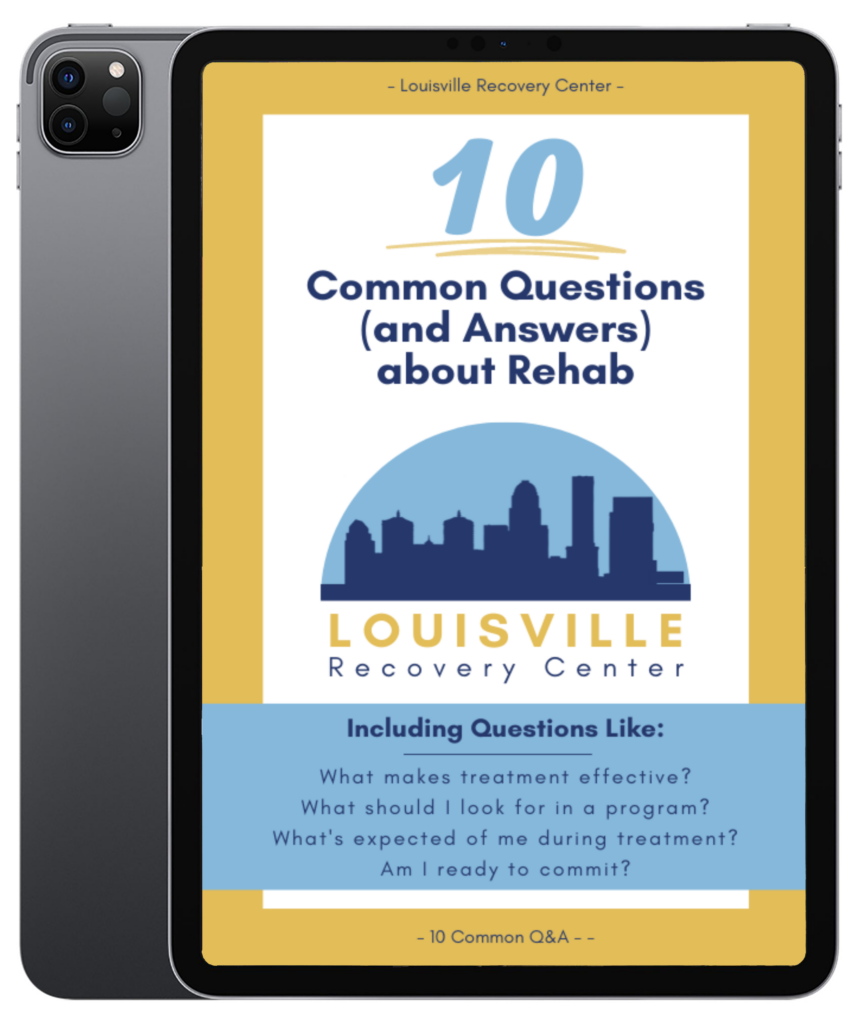 Fill Out This Quick Form To Download Our FREE 10 Q&A About Rehab eBook
The Benefits of Interventions in Louisville
The path to recovery must be self-initiated, as anyone suffering from substance abuse cannot be compelled to seek treatment. However, you may encourage your loved one to seek addiction treatment by demonstrating how their behavior has negatively impacted themselves or their friends and family. There are numerous advantages to holding an intervention for your loved one, even if they are unwilling to acknowledge their addiction or seek treatment for it. Benefits include:
Awareness – Your loved one's drug use is negatively impacting the lives of others. With an intervention, your loved one will become aware and see how important treatment is.
Support – Letting a person know that they have a lot of support and will continue to have support during addiction recovery can encourage them to seek help.
End to Enabling – It conveys to the person that you are no longer willing to support them if they continue with their drug or alcohol problem. The advantage here is that it forces them to alter their behavior and hopefully seek a treatment plan.
Offer Solution – Ensure that access to addiction treatment is available to your loved one by providing a place to go immediately.
Hope – Addiction recovery can begin in a meaningful way after an intervention if your loved one begins to hope for a better future and heal.
Do You or a Loved One Need an Intervention?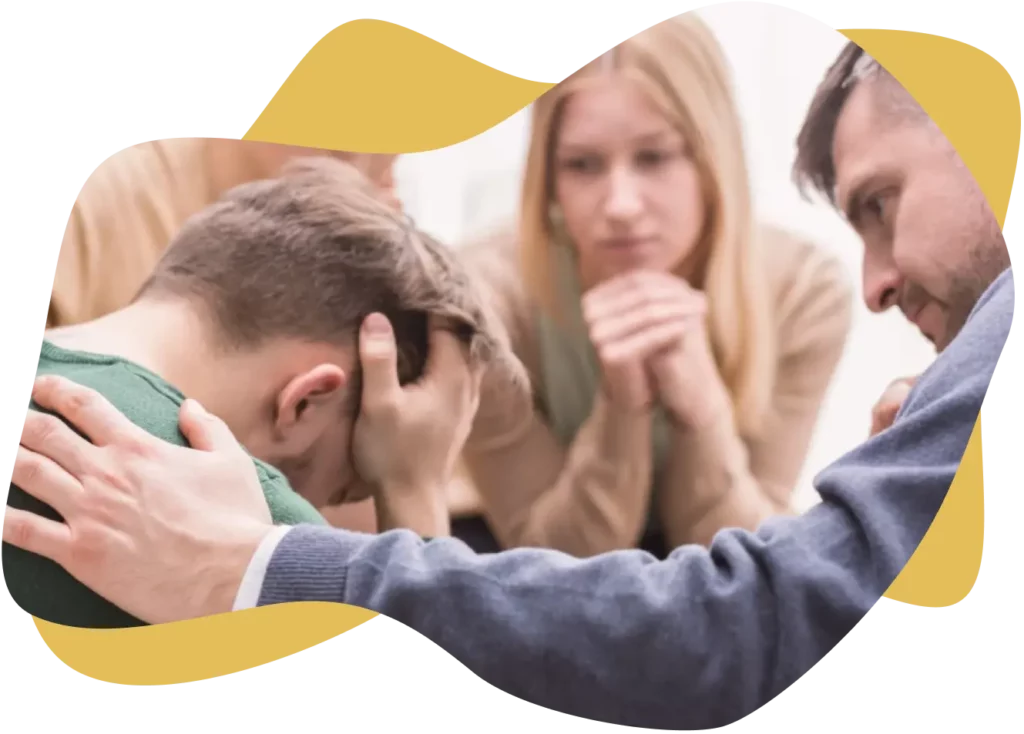 It is uncommon to be able to ask someone directly if they have problems with alcohol or drugs and get an honest response. You will probably have to do some detective work (or some serious reflection) to determine whether you or someone you care about needs an intervention. The following signs are indicators that an intervention may be necessary:
Appearance – An addict's appearance worsens as a result of neglecting certain physical aspects. An addict is solely concerned with obtaining the substance they require each day. Their clothes may look ragged or they may cut their hair less frequently, or they may look exhausted and haggard much of the time. Women frequently use more cosmetics to disguise this. A decline in appearance might not be noticeable until their problems worsen as alcoholics and addicts try to conceal their issues.
Deception – An addict may attempt to conceal their habit by hiding bottles of liquor, showing up to events already intoxicated so they don't appear to drink excessively in public, or hiding drugs in unmarked bottles so you can't recognize them as addictive substances. During a substance abuse intervention, you may address deceit and encourage an addict to seek substance abuse treatment.
Increased Tolerance – The more frequently an alcoholic or drug addict uses their substance of choice, the higher their body's tolerance to it becomes. Because of this, they seek to obtain the desired effects by consuming more of it. Look out for increased alcohol or drug consumption, or purchasing.
Financial Issues – Family and friends may notice that addicts are seeking to borrow money more frequently and provide a variety of excuses for doing so. The fact that they are accumulating more debt and are having difficulty paying their bills may be an indication that they are spending too much on their habit.
Mood Swings – Individuals who are addicted to drugs or alcohol often display irrational behavior and mood swings. They may overreact particularly when any reference is made to their drug or alcohol habit. They may suddenly switch from being furious, sad, joyful, elated, miserable, and hostile, with no prior notice.
Louisville Recovery Center is Here to Help
When choosing the right intervention specialists in Kentucky, Louisville Recovery should be your first choice. Addiction does not have to be permanent. With an effective intervention and the right treatment, anyone can recover.
At Louisville Recovery Center, we offer various treatment programs and services so that each client has the tools, skills, and support necessary to live a fulfilling, sober life. From inpatient to intensive outpatient programs to aftercare, you will find your right treatment option here.
If you or a loved one would like to learn more about our intervention services or any other programs we offer, contact our treatment facility today. No one deserves to struggle with addiction alone and, with the help of Louisville Recovery Center, you no longer have to.