Intensive Outpatient Program For Adolescents
at Louisville Recovery Center
Louisville Recovery Center proudly offers addiction treatment to adolescents 12 to 17 at our intensive outpatient program in Louisville, Kentucky. Our evidence-based treatment and holistic therapy methods can help teenagers overcome substance abuse and build the skills they need to transition into adulthood.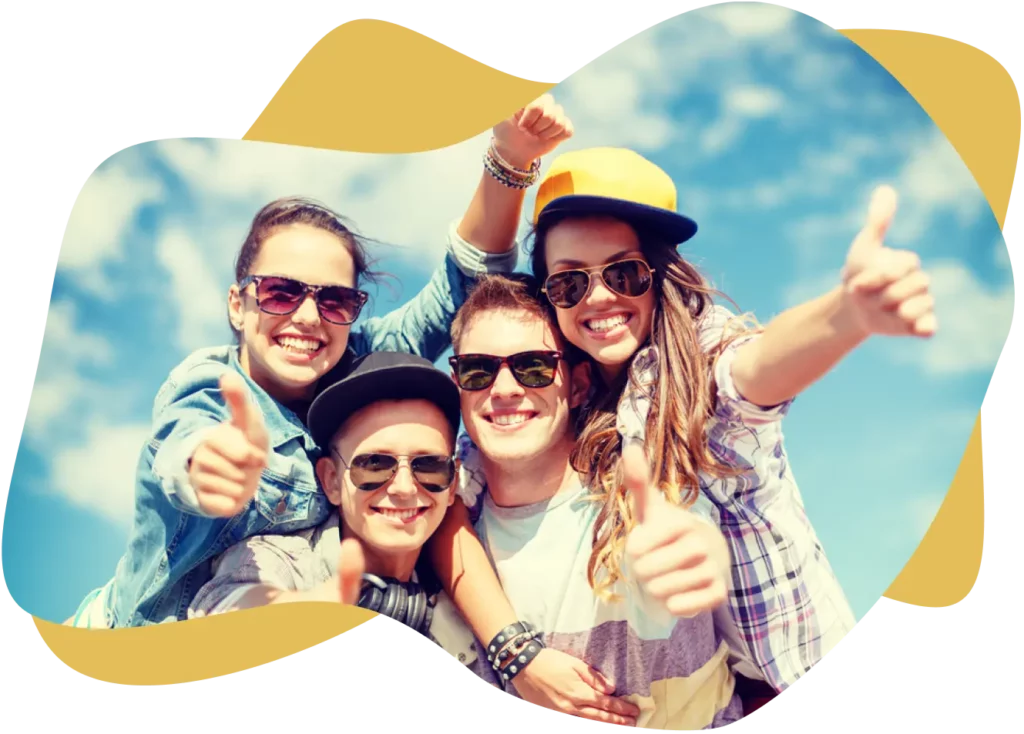 IOP For Adolescents
Even though it's important, many young Kentuckians can feel like addiction treatment is too much of a commitment and things like school or social life are impossible to balance. Our intensive outpatient program is the perfect place for adolescents to overcome addiction and stay on top of responsibilities since clients return home at the end of the day. We've learned a lot from our years of experience and know that creating a safe and supportive environment is absolutely vital for teenagers on their recovery journey. That's why we offer a wide range of therapeutic services aimed at helping teens overcome the pressures and challenges of substance abuse at an early age. Louisville Recovery Center is here to support you every step of the way.

Step One: Contact Us
Call us and one of our admissions agents can explain everything we offer, from therapies, treatment programs, and insurance information, and answer any additional questions you have about how Louisville Recovery Center is different than other programs.
Step Two: Planning
Once we get a good sense of your or your teen's needs, you'll meet with one of our treatment specialists and form a care plan that matches everything you're looking for.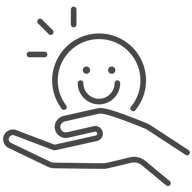 Step Three: Arrival
Once the treatment plan is made, you'll arrive at our center and start treatment! Our IOP programs allow clients to return home after treatment, so you don't need to bring any overnight items.
Substance Abuse Among Adolescents In Kentucky
According to the 2019 National Survey on Drug Use and Health and National Survey of Substance Abuse Treatment Services:
Around 20,000 teenagers (6.0%) in Kentucky used marijuana, with 16,000 (4.6%) teenagers trying marijuana for the first time.
Approximately 36,000 teenagers (10.7%) in Kentucky engaged in alcohol use, with around 30,000 (8.7%) teenagers trying alcohol for the first time.
About 22,000 teenagers (6.5%) in Kentucky used some form of illicit drug.
Benefits Of IOP In Louisville, Kentucky
An intensive outpatient program is a great way to address substance use disorders but still allow teenagers to be themselves and set healthy goals. Here are some great advantages of receiving treatment in an IOP:
Flexibility
Teens can go to intensive outpatient programs while still being able to balance their work, school, or social life. Parents don't need to worry about their teens being gone all day and can take active roles in their addiction treatment and recovery through family therapy. Youths don't need to bring overnight items and can easily take therapy worksheets or handouts to their next destination.
Support
Intensive outpatient programs are still structured and tailored to help teens overcome substance abuse and build a supportive community of peers and behavioral health professionals. Many of our clients keep in touch with Louisville Recovery and continue to receive support through our aftercare programs.
Privacy
For many teenagers, it can be challenging to seek addiction treatment due to feelings of embarrassment when discussing it with friends and family, as well as experiencing nervousness around other young individuals at the treatment center or during group therapy sessions. Our addiction and mental health staff are dedicated to providing a loving, caring, and comfortable space while protecting your privacy and specific needs.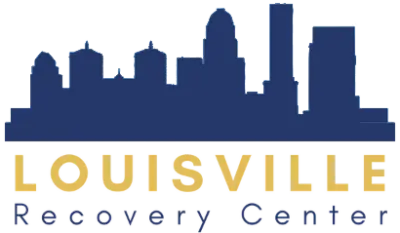 What To Expect During Intensive Outpatient Treatment
Group Therapy
Interacting with other teens in group therapy is a core part of our intensive outpatient program. It helps you improve your communication skills, socialize with others, and find support while navigating your early stages of recovery. In these programs, you'll be in a supportive environment where you'll learn healthy ways to interact with others. Those who are further along in their recovery often encourage newcomers.
Individual Therapy
Our experienced therapists lead individual therapy sessions to address the underlying emotional and psychological issues connected to substance abuse. Using techniques like cognitive-behavioral therapy (CBT), motivational interviewing, and dialectical behavior therapy (DBT), our therapists help you identify and change negative thoughts and behaviors.
Family Therapy
We offer inclusive therapy sessions involving individuals struggling with meth addiction and their family members or significant others. Through open communication and understanding, our therapists help explore family dynamics, identify triggers or enabling behaviors, and develop strategies for setting healthy boundaries and nurturing positive relationships.
Breathwork and Mindfulness-Based Therapy
Breathwork and mindfulness-based therapy techniques promote relaxation, reduce stress, and increase self-awareness. Teens will learn controlled breathing exercises to manage cravings, regulate emotions, and decrease impulsive behavior. Incorporating mindfulness exercises cultivates awareness of the present moment, helping you develop valuable skills.
Our equine therapy sessions involve interactions with horses guided by trained professionals. Through activities like grooming and feeding, you'll have unique opportunities for self-reflection, communication, and emotional growth. Horses respond to non-verbal cues, teaching you trust, patience, and empathy. These skills can be applied to your relationships and recovery journey, fostering responsibility and self-confidence during your teens.
Experiential Therapy
Experiential therapy sessions incorporate hands-on activities to encourage emotional expression, personal growth, and self-discovery. Through techniques like meditation, music, and eye movement exercises, you'll have a safe and creative space to explore past traumas, confront fears, and develop new coping skills.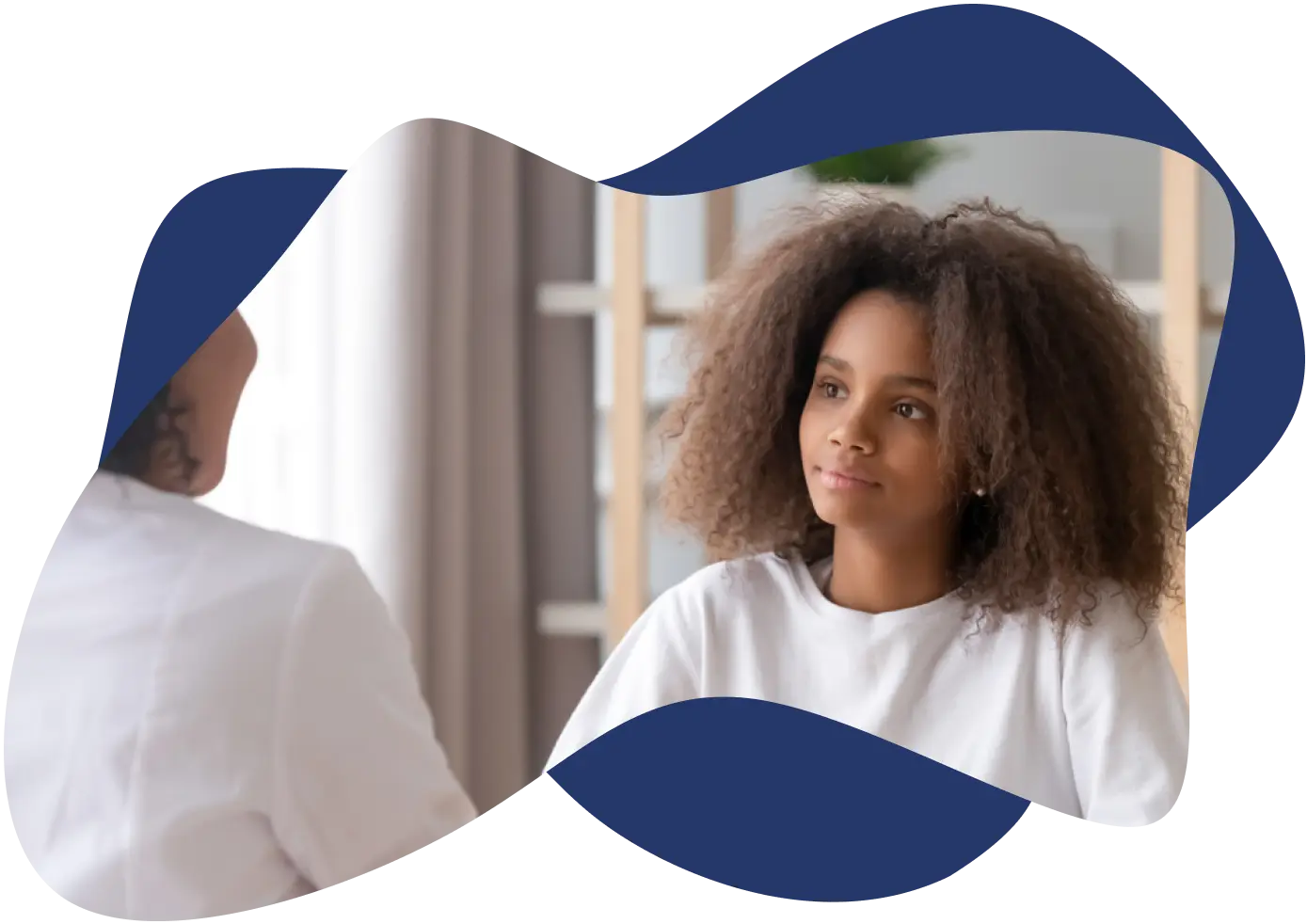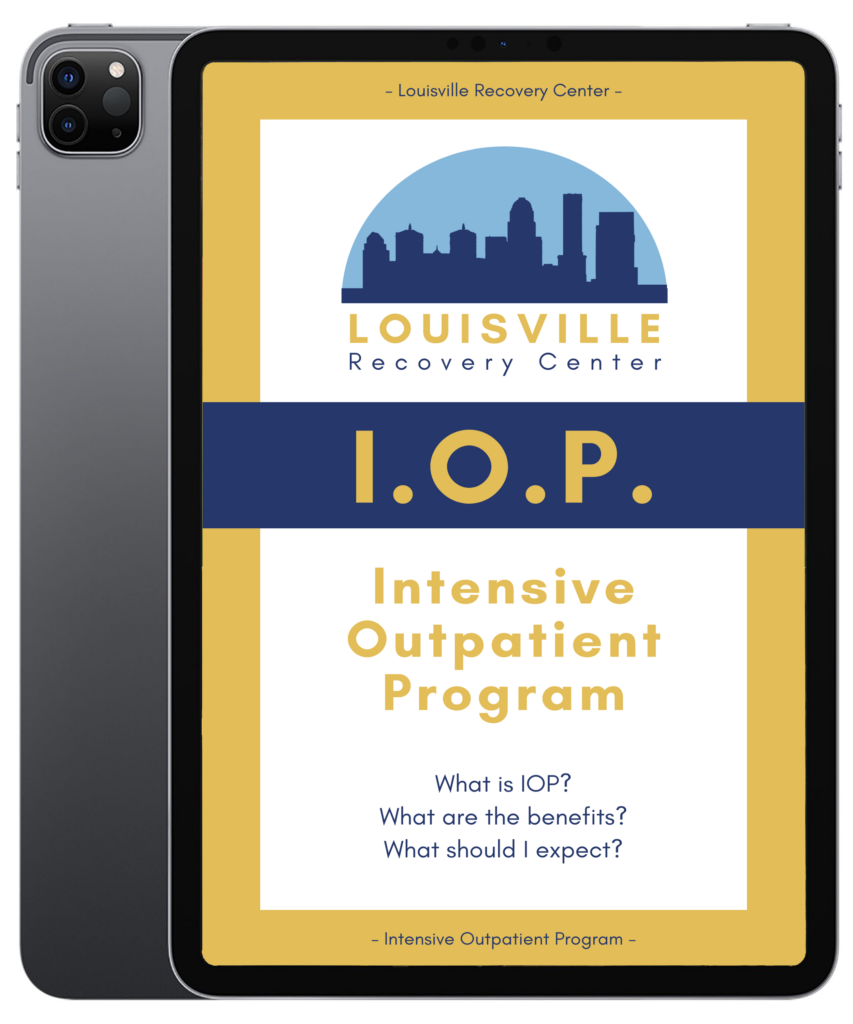 Fill Out This Quick Form To Download Our FREE IOP eBook
Supporting Adolescents Maintain Sobriety In Aftercare
Once teens graduate from our IOP program, they can continue receiving ongoing support and resources through our aftercare program. This can involve building relationships with 12-step groups like Alcoholics Anonymous or Narcotics Anonymous. We also provide or help clients find long-term individual therapists to continue focusing on behavioral and mental health goals. If clients need more structure at home, we can help them find a sober living program that helps them attend addiction treatment and learn useful home skills.
Contact Louisville Recovery Center
If you, your teen, or a friend could benefit from intensive outpatient treatment, contact Louisville Recovery Center. Our addiction treatment specialists can help teens overcome substance abuse without committing to a full-time or overnight inpatient program. Our adolescent intensive outpatient program was designed by compassionate and experienced professionals who have also struggled with substance abuse and know the tools that work. They understand the challenges teens and young adults face and have firsthand knowledge of effective tools for recovery.